Demi Lovato's New Tattoo Sends A Powerful, Important Message
By Paris Close
June 29, 2019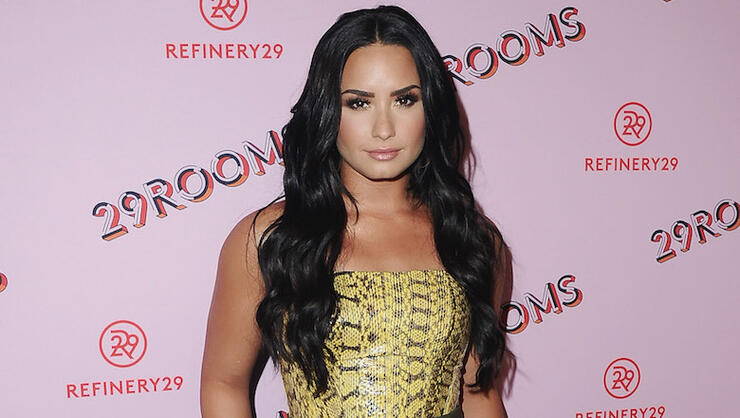 Demi Lovato's new ink carries so much meaning.
The "Games" star took to her Instagram late last night (June 28) to show off another tattoo she received on the underside of her left ring finger. The design, which simply says "me," doesn't appear extraordinary on the surface, but for Demi, the message serves as a reminder of loving and putting one's self before anyone else. "Me first 🖤 thank you @winterstone for my new forever reminder..#i🖤me," the "Sorry Not Sorry" singer preaches in the caption of the black-and-white image.
"Can't love anyone unless you love yourself first," Lovato later wrote of the finished artwork on her Instagram Stories after visiting Daniel Winter, the tattoo artist behind the design.
See Demi's new ink below.
The 26-year-old's been known to ink herself with art and words of inspiration. Last month, Lovato entrusted celebrity tattooist Dr. Woo with her "most meaningful" tattoo yet, a portrait of her late great-grandmother, nicknamed "Mimaw," who passed away in 2016 at the age of 93.
"This is for you Mimaw," the Grammy-nominated artist captioned an Instagram photo of her flaunting the art on her forearm, which depicts her great-grandmother beaming in a 1940s-style dress with a cinched waist. "You at 26 on my arm while I'm 26, and forever. I love you more. ❤️ Thank you @_dr_woo_ for making her come back to life for me.. it's stunning and the most meaningful tattoo I have ever gotten. 🙏🏼🙌🏼."
These days, Lovato has been feeling inspired and excited to get back into the studio. After hiring Ariana Grande and Justin Bieber's longtime manager, Scooter Braun, to manage her as well, the songstress revealed she's recording new music to tell her "side of the story" following the terrifying near-fatal overdose she suffered in July 2018.
Photo: Getty Images
Chat About Demi Lovato's New Tattoo Sends A Powerful, Important Message