Lady Gaga Superfan Grandpa Has Best Reaction To Scoring 'Enigma' Tickets
By Paris Close
June 29, 2019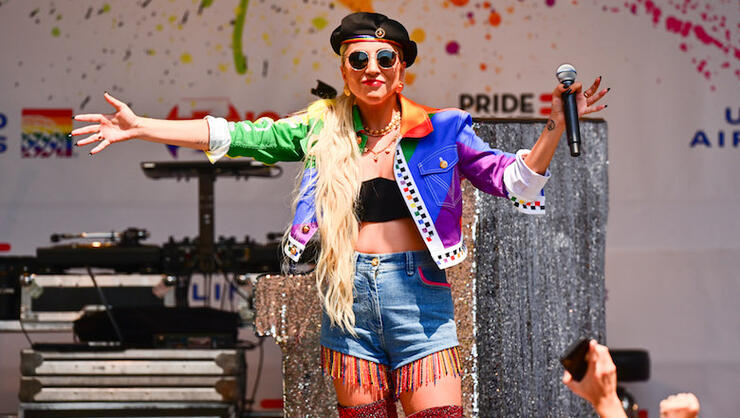 Grandpas love Gaga too!
One of Lady Gaga's superfans had the most precious response to receiving tickets to one of her "Enigma" Las Vegas residency shows. On Friday (June 28), a Cincinnati woman named Whit shared a video to Twitter capturing the moment she and her grandmother surprised her grandfather, a devout Little Monster, with passes to the singer's Jazz & Piano concert show next year.
The clip opens with Whit's grandmother asking her husband if he has any plans on May 7 of 2020. Curious, he then scrolls through the calendar on his phone to see, quipping, "That's a Thursday. I'm booked all day," to which his wife laughingly replies, "Well, how's about the evening? Are you booked in the evening at 8 p.m.?" When he reveals he's open, that's when his wife proposes they go to a concert that evening — and her husband's facial expression is one of pure excitement.
"Maybe in Las Vegas?" his wife teases, and that's when he realizes who the concert is for. "Gaga?!" her husband responds in wonder, sending his wife into a fit of joyous laughter. "Oh my gosh. I just got goosebumps." (So did we!)
The video has been viewed over a million times, and Twitter is living for this Gaga grandpa stan — including Halsey, who said, "THIS IS SO F**KING CUTE."
"He's never seen her before and she's by far his favorite artist it's the most pure thing," Whit said of her grandfather, who has been deemed the grandpa of Gaga stans.
Mother Monster hasn't yet reacted to the clip but we're crossing our fingers that she does.
Meanwhile, watch the priceless reaction below.
Chat About Lady Gaga Superfan Grandpa Has Best Reaction To Scoring 'Enigma' Tickets