Selena Gomez Stuns As Maid Of Honor At Her Cousin's Wedding: Photos
By Paris Close
July 20, 2019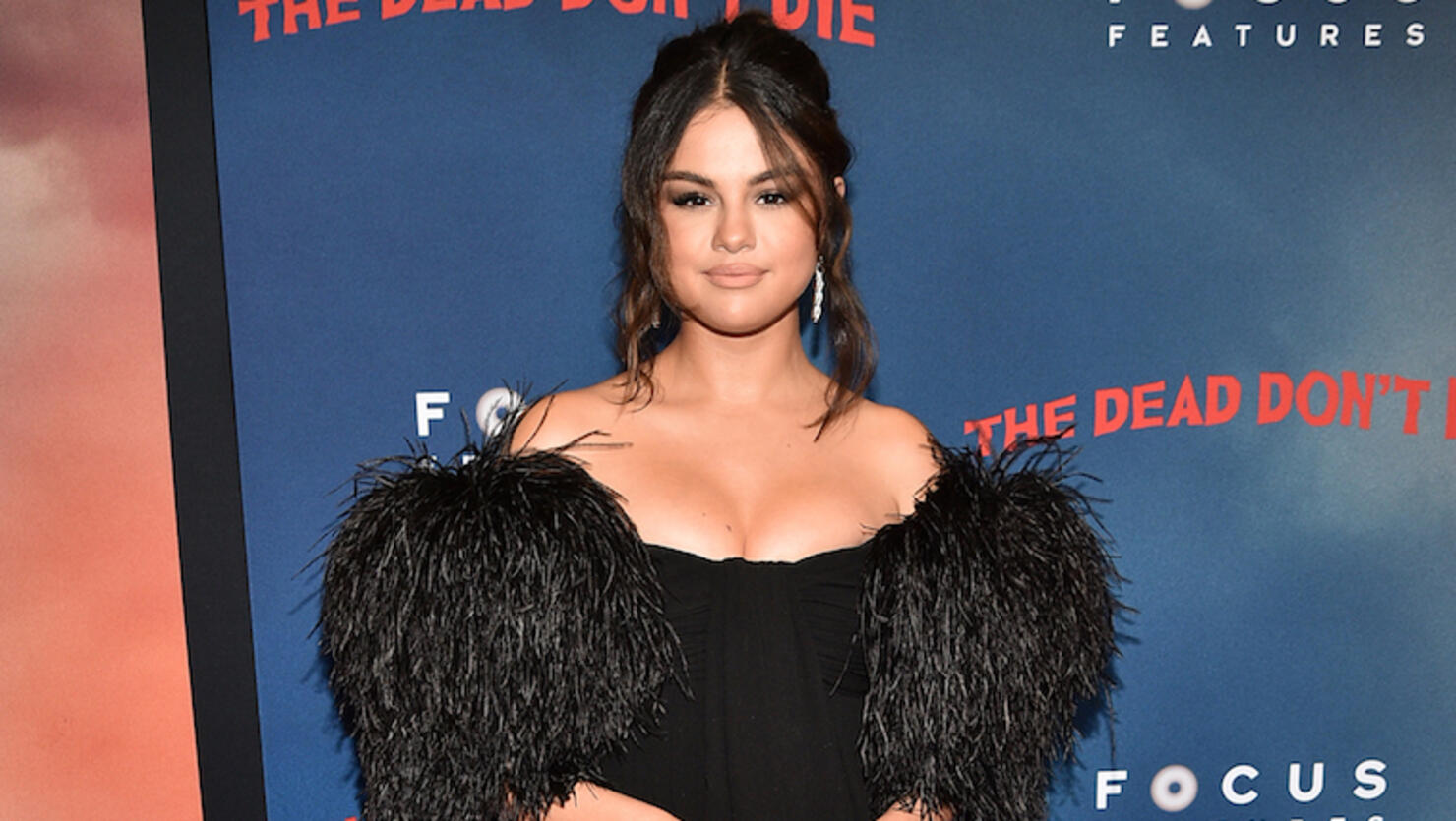 Selena Gomez looked as radiant as ever at her cousin Priscilla DeLeon's wedding.
The pop star, who served as DeLeon's maid of honor during the ceremony, stunned in a strapless, off-the-shoulder black dress that featured a knee-high slit. Gomez complemented her ensemble with playful, shoulder-length curls and a simple but sophisticated makeup look.
In recent weeks, Gomez has had her hands full as a bridesmaid — from whisking to Punta Mita, Mexico, to celebrate DeLeon's bachelorette party to making sure her cousin's big day was nothing short of perfection.
According to Hollywood Life, the marriage ceremony took place Friday (July 19) in Midlothian, Texas — which is right outside Gomez's hometown of Grand Prairie — where only a close group of friends and family were invited. Following the event, the "Taki Taki" star was also seen on video dedicating the sweetest speech to her newly-wedded cousin during the reception.
The superstar has been very hands-on and supportive of the pair since they announced their engagement in 2016. In fact, she even celebrated the news on her personal Instagram, writing, "We have waited our whole lives for this." What's more, after taking her cuz shopping for a gown in Texas, she ended up surprising DeLeon with her dream wedding dress. Of the precious moment, DeLeon wrote: "When your maid of honor makes your dream dress a reality and surprises you with it!"
See Selena's beautiful gown and more from her cousin's wedding below.