Bow Wow Stops His Show To Disrespect Ex-Girlfriend Ciara — Twitter Reacts
By Peyton Blakemore
July 23, 2019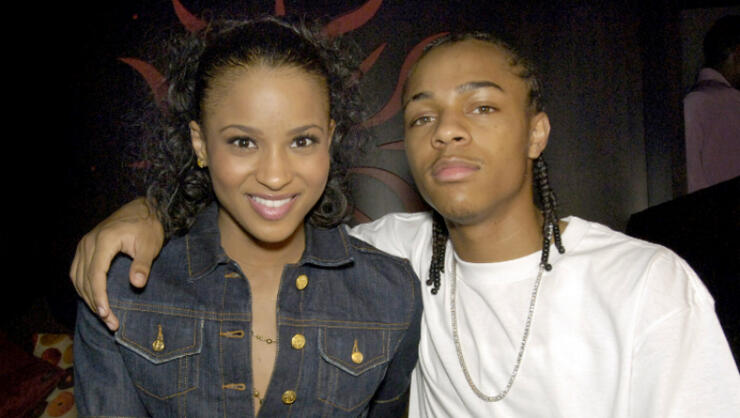 You would think a decade-plus would give someone time enough to get over a break-up, but sadly, that's not the case for Bow Wow.
Over the weekend, the 32-year-old reality star (randomly) interrupted his own performance at a club in Atlanta to disrespect his ex-girlfriend, Ciara. While rapping over his and Ciara's 2005 hit "Like You," he stopped mid-lyrics to call her out of her name and brag about "having" her "first."
"I had this b*tch first," he said on the mic. (Click HERE to see the video of the shocking moment)
The derogatory comment set Twitter ablaze with fans slamming Bow for coming after a happily married mother-of-two, who he was in a relationship with over a decade ago. "All Ciara do is mind her business take pics with her husband [Russell Wilson] & kids enjoying her drama free life meanwhile Bow Wow lil puppy dog a always have something to say about her," one fan wrote.
Another added, "Bow Wow says "I had that b*tch first" (referring to Ciara) Imagine having to talk about someone you dated over 14yrs ago at your performance because nobody was paying attention to you 😭😂😂😂."
Check out more tweets below!
Bow Wow called Ciara a bitch & said he had her first ... the level of corny is just so sad bro

— Nayonce ✨ (@DontHarrassMe) July 21, 2019
*sees Bow Wow trending*

Ah, shit! Here we go again. *clicks*

*sees the reason why Bow Wow is trending*

Bow really trying pulled a 'Ray-J' by announcing he had Ciara first...like okay and you lost her first...so...
why you bringing up ol' shit?🧐🤨🤔 pic.twitter.com/iAj4AhukFi

— 👩🏾‍🚀🚀𝔸𝕤𝕥𝕣𝕠•𝔸𝕝𝕖𝕩☄️💫 (@OnyxScholar21) July 22, 2019
Ciara is living rent free in her ex's heads just from living a happy life & enjoying her happy & healthy marriage with Russell Wilson...

Major 'L' for Bow Wow 😐 pic.twitter.com/lpIY0xoEFV

— 😏 (@SportsRhetorik) July 22, 2019
As fans know, Ciara and Bow Wow dated from 2004-2006 and were even rumored to have been engaged at one point. The rapper turned reality star admitted on his reality series Growing Up Hip Hop: Atlanta last season that breaking up with the "Level Up" singer was one of his biggest regrets. However, that didn't stop him from disrespecting her.
Photo: Getty Images
Chat About Bow Wow Stops His Show To Disrespect Ex-Girlfriend Ciara — Twitter Reacts