Thomas Rhett Tickled Pink Over Baby News Saying, 'I Love Having Girls'
By Lauryn Snapp
July 24, 2019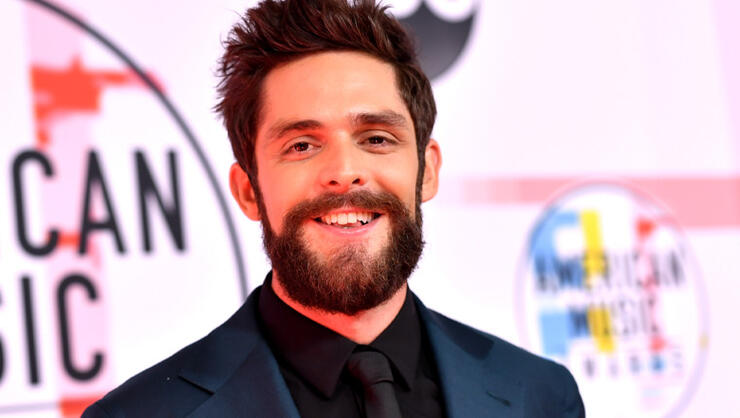 Thomas Rhett and his wife Lauren are tickled pink and expecting their third bundle of joy. In a recent interview with Cody Alan, TR shared what he has learned so far from being outnumbered by the ladies.
"I know that I do not run anything in this household, that is for sure," laughs Thomas. "My wife and my two girls, man, they literally have changed my life."
"My wife changed my life when I got to marry her. But when I had my kids, I really did kind of turn into a different person," the "Look At What God Gave Her" singer continued. "Not that I have ever been impatient, but I think when you have kids, as you know, you just don't get to be an impatient person anymore. It's just not in the cards."
As Thomas gears up for the newest addition to his family, another little girl, TR warmly welcomes the notion that these special ladies will continue to run his world. "I feel like I am more joyful too. Like, I have always been a really happy guy, but I feel like since I have had kids, I've experienced a lot more joy in my life than I ever have."
"I don't know, man, if we keep having kids, I love having girls."
Photo Credit: Getty Images.
Chat About Thomas Rhett Tickled Pink Over Baby News Saying, 'I Love Having Girls'