Woodstock 50 Announces New Location In Maryland
By Andrew Magnotta @AndrewMagnotta
July 26, 2019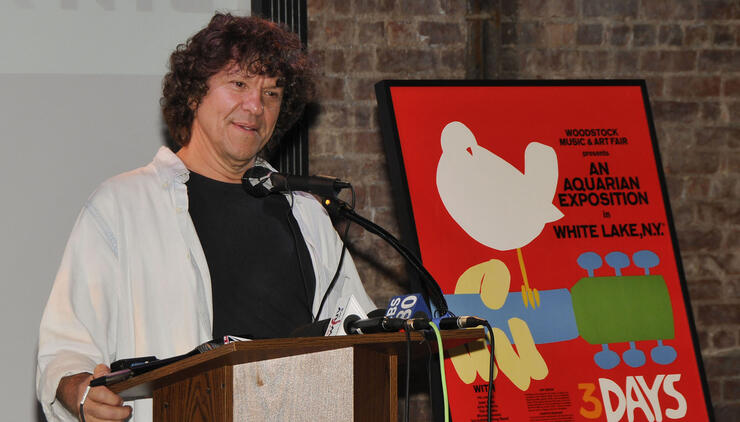 Woodstock 50 has finally secured a site after months of complications, stemming from the sudden departure of the festival's largest investor.
The festival, celebrating five decades since the original groundbreaking Woodstock Music & Arts fest in 1969, was scheduled to return this year with an all-star lineup in upstate New York, a few hundred miles from the original festival site.
But after a permit was denied for the initial site in June, and then for a backup earlier this month, Woodstock's organizers had to work quickly to evaluate their remaining options.
Thursday it was revealed that the festival would be moving to the Merriweather Post Pavilion in Columbia, Maryland, August 16 - 18, reports Bloomberg.
With only three weeks to go before doors open, the festival's attendance estimates have been revised. They reportedly expect 32,000 people, a ways away from the initial expected attendance of 150,000.
"When we heard that there was an opportunity to save this festival and bring a piece of American history to our community this summer, we jumped at the chance," said Howard County executive Calvin Ball. "Merriweather Post Pavilion in Columbia is a jewel of Howard County and one of the top music venues in the nation. It felt like such a natural fit to host a historic festival on our stories stage."
The event is also now being billed as a fundraiser, "Woodstock 50 Washington," with proceeds benefitting nonprofits who fight climate change and work to increase voter turnout.
While locking in a venue ensures the festival can happen, there are no doubt many challenges to go, not the least of which include figuring out which artists will be there.
One of Woodstock's earliest arguments with its former financial backer was the investor's assertion that artists are no longer bound to perform at Woodstock 50.
The initially announced lineup included, Jay Z, Dead & Company, Halsey, The Killers, Robert Plant, Santana, Miley Cyrus, The Lumineers, John Fogerty and others.
Fogerty, who expressed optimism this spring that Woodstock would figure out a way to withstand the legal wrangling, was the first artists to cancel his appearance.
Woodstock festival co-creator and organizer Michael Lang noted this spring in an interview with Q104.3 New York's Jim Kerr Rock and Roll Morning Show that the original Woodstock also had to scramble at the last minute when its venue backed out a month before.
Photo: Getty Images
Chat About Woodstock 50 Announces New Location In Maryland