"This Stinks To High Heaven": The Cold Case of Olivia "Janie" Ward
By Diana Brown
July 29, 2019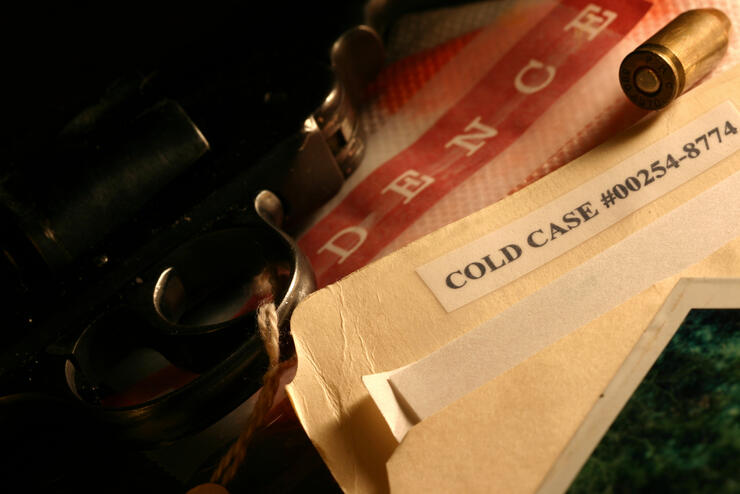 Hell and Gone is a true crime podcast from writer and private investigator Catherine Townsend. The first season was spent unraveling the case of Rebekah Gould, who was murdered in 2004. Since the season wrapped, Catherine has been besieged with emails and Facebook messages about other cold cases in Arkansas that she could look into. One of them stuck out: the closed case of 16-year-old Olivia "Janie" Ward, who died at a party in 1989. Despite thirty years of questions, multiple exhumations and autopsies, the authorities are sticking with the original story: that Janie fell off a nine-inch-tall porch. Catherine travels back to the Ozarks this season to try to uncover the truth about Janie, or at least apply some pressure: "We don't notice the tiny changes every day as rain slides over stone. But over time, this is how mountains are formed," she says. "This theory applies to cold cases too...With enough pressure and time, anything can happen. And there is no statute of limitations on murder."
Janie wasn't the type to go to this party, her mother, Mona Ward, tells Catherine. It was a party with the "wild ones," and Janie wasn't like that. "I'm not being naive, either," Mona insists. "I knew my daughter very well and I knew her friends. And she was totally out of her element. Her league of friends, none of her friends were there that she ran with." Her presence was a baffling circumstance from the beginning. But the strangeness doesn't stop there. After Janie's supposed fall, the kids at the party said that they panicked; they were in a remote area, with the nearest hospital nearly 30 miles away. So they put her into a pickup truck and drove her into town, ending up in the bank parking lot. "One of the paramedics who examined Janie noticed that she was wet and covered in debris. The paramedic immediately concluded that she believed this was a suspicious death," Catherine tells us. 
But when her father, Ron Ward, went to the sheriff's office to identify her body, the police wouldn't answer any of their questions, and Ron began to suspect something shady was going on. He discovered huge purple bruises on her ear, and her neck was broken. There was sand in her hair. Ron remembered buttoning a button on her blue and white pinstripe shirt, finding it wet to the touch. "Ron was suspicious that the coroner didn't immediately suggest an autopsy," Catherine says, "but once he insisted, the police took Janie's body to the state crime lab in Little Rock."
"And when she got there, she was dressed in altogether different clothes than what he saw her in and what she left the house in," Mona says. "She was in a t-shirt...with a gaping mouth skeleton on it. And she would never even have worn anything like that...it just wasn't her at all." She also had two joints in her pocket, but no marijuana in her system. "So they depicted her...as a wild child or something," Mona says. But why?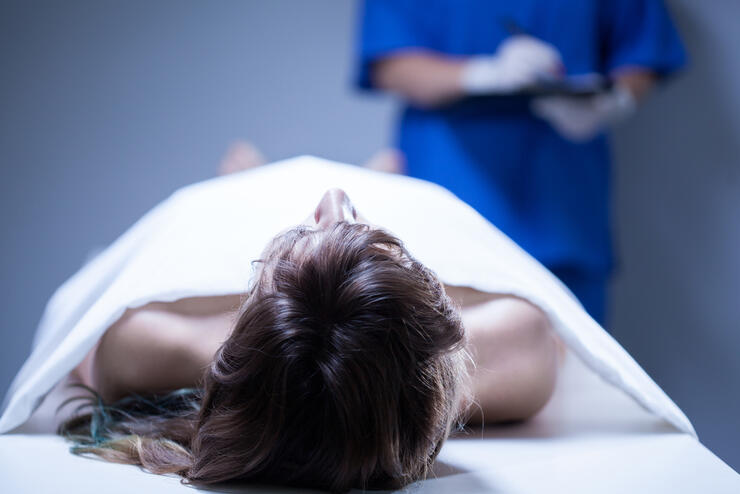 Mike Masterson, an investigative journalist who took interest in the case when Janie was exhumed for her second autopsy in 2004, has since written over 200 articles for the Arkansas Democrat-Gazette about the case, advocating for justice and pointing out all the inconsistencies and loose ends. "Ron, being the dedicated father he was to his daughter...had been collecting every scrap of information he could get," Mike tells Catherine. "The more I looked at it, the more I realized this thing stinks to high heaven. She didn't fall off a 9 inch tall porch, which I described in one column as the length of my shoe, and tear her spinal column in half. None of it made any sense." 
Catherine is given two huge boxes of all the evidence Ron collected over the past thirty years, and in one, she finds a microcassette of Ron. He describes what he saw in the morgue, how different the scene was to the body that had been autopsied in Little Rock. "What they done is they washed her and they cleaned her up. But when I saw her, I would not buy the story that she fell off of this little porch...My daughter was beaten to death." 
So who's got it right: Ron Ward, grieving, driven father of the victim? Or the taciturn police department of Marshall, Arkansas? What really happened at that party? Tune in to this season of Hell and Gone to find out. 
If you want to be sure you're listening to the podcasts everyone else is checking out, iHeartRadio has you covered. Every Monday, iHeartRadio releases a chart showing the most popular podcasts of the week. Stay up to date on what's trending by checking out the chart here. There's even a chart just for radio podcasts here, featuring all your favorite iHeartRadio personalities like Bobby Bones, Elvis Duran, Steve Harvey and dozens of others.
Photo: Getty Images
Chat About "This Stinks To High Heaven": The Cold Case of Olivia "Janie" Ward