Chicago Hospital Turned Away Shooting Victims Because It Was At Capacity
By Bill Galluccio
August 5, 2019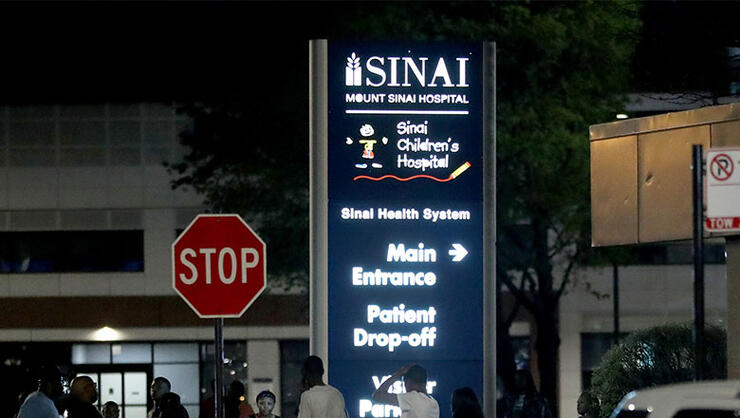 Mount Sinai Hospital in Chicago was forced to send new patients to other hospitals after its trauma center became overwhelmed with shooting victims early Sunday (August 4) morning. There were numerous shootings throughout the city over the weekend, which left seven people dead and 52 people injured.
There were three separate shootings on Sunday morning, including one at Douglas Park in which seven people were shot when somebody opened fire near a playground. There were two other gang-related shootings around the same time in which three people were shot, one of them fatally.
"You have to stop yourself and ask what will it take before we get a handle on what's going on," Chicago Police Chief Eddie Johnson said. "Not only in Chicago but across the country."
Officials at Mount Sinai confirmed they had 12 patients in the trauma center when they made the decision to redirect new patients to other hospitals. In addition to the shootings, there were also two serious car accidents which sent victims to the hospital.
After nearly two hours, Mount Sinai began accepting emergency patients again.
Photo: Getty Images
Chat About Chicago Hospital Turned Away Shooting Victims Because It Was At Capacity