Panic At The Disco's 'High Hopes' Has Officially Been Charting For A Year
By Katrina Nattress
August 9, 2019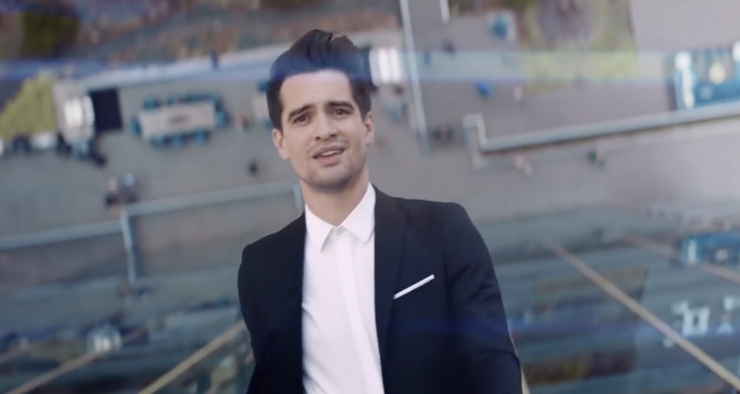 Panic! At The Disco must have had high hopes when they released their second single off Pray For The Wicked last year, because it's now been charting for a whole year. "High Hopes" entered the Billboard Hot 100 chart on August 9, 2018, peaking at No. 4 back in January, and it never left. At the time of writing, the track is still in the Top 40, sitting pretty at No. 32.
The empowering anthem is by far P!ATD's biggest hit to date. Aside from its astonishing chart stamina, "High Hopes" was certified Platinum by the RIAA (which means it's sold at least a million units, NBD), hit No. 1 across three different radio formats, peaked higher than any of the band's other singles on the Billboard Hot 100 chart (yes, including "I Write Sins Not Tragedies") and was the longest leading No. 1 single on the Adult Pop Songs radio airplay chart this decade.
With such a successful song under his belt, the band's frontman Brendon Urie is trying out new things, including dabbling in the metal genre. Last week, the singer shared a song he's been working on, and it is heavy. Listen to Urie's metal song here.
Photo: YouTube
Chat About Panic At The Disco's 'High Hopes' Has Officially Been Charting For A Year