Tom Holland Comments On Marvel and Sony Spider-Man Drama At D23
By Connor Hachey
August 24, 2019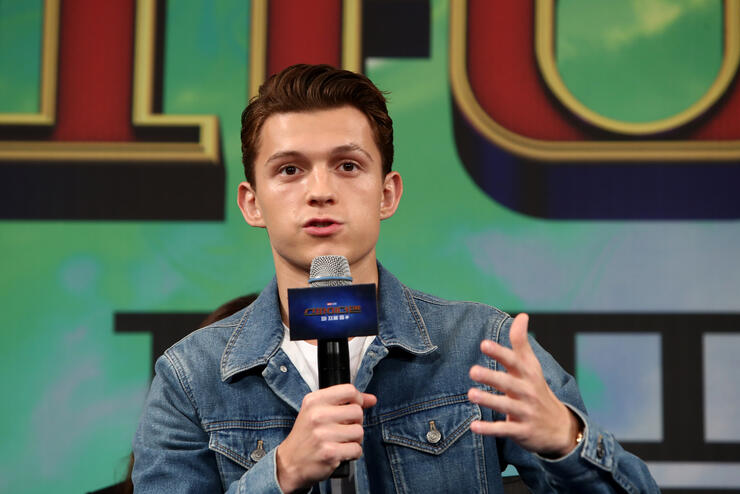 Tom Holland just said a lot...without saying much at all. The Spider-Man: Far From Home actor was on-location at Disney's D23 Expo this Saturday promoting Pixar's "Onward" and took a moment to seemingly speak on the studio's recent Spider-Man legal drama. Earlier this week news broke that Sony and Disney have stalled negotiations for the character's inclusion in future Marvel Cinematic Universe properties.
"It's been a crazy week," Holland shared. He continued "but I want you to know that I'm grateful from the bottom of my heart and I love you 3000."
Popularized from this year's box office smash Avengers: Endgame, the phrase "I love you 3000" has been adopted by the fandom and is constantly quoted by the film's cast (Robert Downey Jr used it during his Disney Legends ceremony acceptance speech earlier in the expo). Could he be hinting at being partial towards Marvel in the dispute?
He wasn't kidding referring to this week as "crazy." Although Spider-Man is a character that originated within the Marvel brand, previous dealings between the companies landed the web-slinger's live-action licensing rights with Sony. Disney reportedly requested an increased profit percentage for future use of Peter Parker in a slate of upcoming films and Sony pulled the plug entirely. Fans of Tom Holland's portrayal were extremely outspoken online, with keywords relevant to the story trending on Twitter almost immediately.
On a less controversial note, the crowd reaction to his upcoming Pixar project Onward was extremely positive! The film was teased at the D23 Expo's "Go Behind The Scenes With The Walt Disney Studios" panel on Saturday. After being introduced by the film's producer and director, he entered the stage with co-star Chris Pratt. He's voicing the character of Ian Lightfoot, an elf who embarks on a magical quest with his brother Barley (Pratt) to complete a spell which would allow communication with his deceased father.
Chat About Tom Holland Comments On Marvel and Sony Spider-Man Drama At D23