Lizzo Further Proves She's '100% That B**ch' At The 2019 VMAs
By Lauren Crawford
August 26, 2019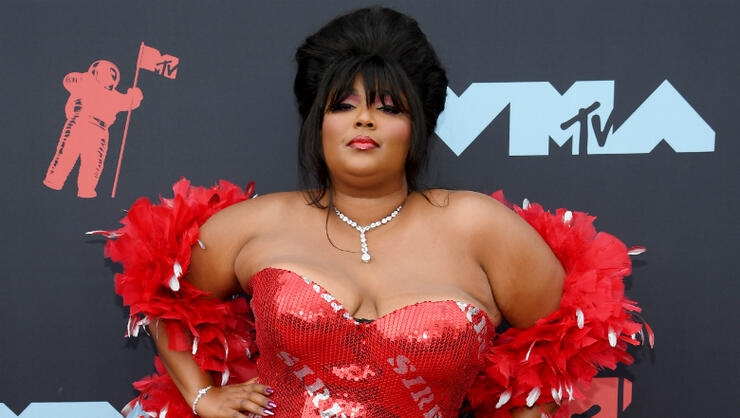 Lizzo for freakin' President!
The 31-year-old singer came out the gate swinging at the 2019 Video Music Awards on Monday (August 26), performing her hit "Truth Hurts" in front of a twerking blow-up booty (yes, you read that right!). After bringing the crowd to its feet, singing the instant classic in a sexy, brown trench coat, Lizzo stripped down to a curve-hugging yellow bodysuit to perform "Good as Hell."
Backed by a body-diverse squad of fro-wearing goddesses, Lizzo preached about living your best life, and being comfortable in your own skin.
The "Tempo" singer's all-star performance came just days after she was one of the lucky artists to be featured on Former President Barack Obama's "Summer Playlist," which includes a list of the 44 songs he and his wife, former First Lady Michelle Obama, have been listening to this summer.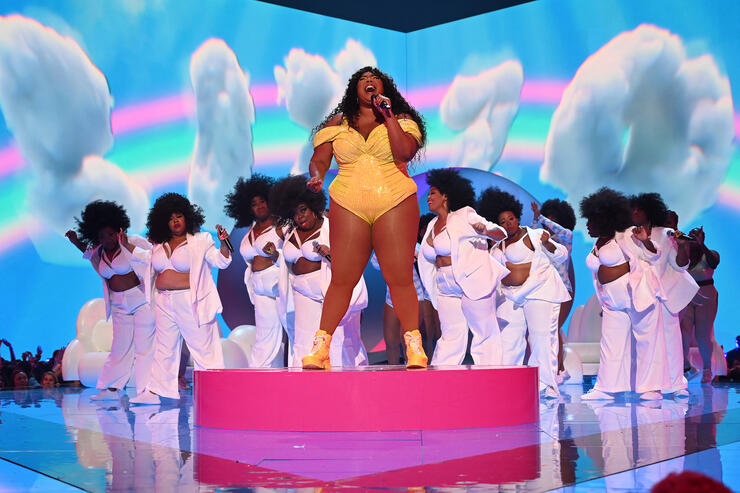 Coincidentally, Lizzo found out about her track, "Juice," being listed as number six on the list just after she tweeted about her love of 44. "The first President I could ever vote for was Obama. I was so proud of my right to vote and I will never take it for granted. I love us. I'm not sure who I'm voting for yet, but it for damn sure isn't Trump," she wrote on Saturday (August 24). Then, almost like clockwork, Obama tweeted out his playlist, causing Lizzo to return to twitter with one of the best reaction tweets.
"I TWEETED THIS AT 10:26AM AND ONE HOUR LATER PRESIDENT @BarackObama TWEETED ABOUT ME!!! WE'RE FRIENDS NOW I DONT MAKE THE RULES!!!" Lizzo wrote. She later added, "IM NOT OK !!!!!!!!"
Chat About Lizzo Further Proves She's '100% That B**ch' At The 2019 VMAs