Cassie Is Engaged — Pregnant Singer Announces Engagement To Alex Fine
By Peyton Blakemore
August 27, 2019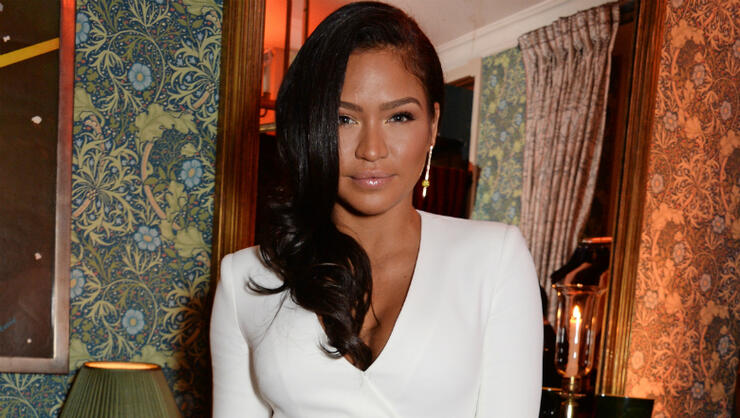 Cassie is engaged!
The pregnant singer announced her engagement to Alex Fine on Tuesday (August 27), sharing footage of the bull rider's country-chic proposal to Instagram. "My favorite day ever! #MrsFine 💍 8.24," she captioned the minute-long video that first showed Alex preparing to pop the question at a ranch that was decked out with customized decorations for the expecting parents. The clip then showed a smiling Cassie arriving at the proposal site and Alex getting down on one knee, before ending with Cassie saying yes as the two embraced one another.
Alex also shared still-shots from his proposal to his Instagram. "This moment will always be so special to me," he captioned a photo showing him asking the big question. "I get to marry my best friend in the whole world. How am I so lucky! #mrsfine."
The couple's engagement news comes just one day after Cassie shared photos from her nude pregnancy photoshoot on her 33rd birthday on Monday (August 26). (See the photos HERE)
As fans know, Cassie announced her pregnancy in June. "Can't wait to meet our baby girl 💗 Love You Always & Forever," the first-time mom captioned a series of photos of her and her bull-riding beau.
Alex also shared the news on his Instagram, writing two love letters, one addressed to Cassie and the other to his soon-to-arrive baby girl. "Letter to Cassie I promise you that I will do every single thing in my power to support you and help you," he began. "I promise that you will never be alone. I promise that you will be loved beyond expectation and we will show our children how to be in a healthy relationship. I promise to always come home with a great attitude and give our children and you undivided attention."
"I promise to always keep you and the child first nothing comes before you," the celebrity personal trainer continued. "I promise you will be showered in kisses and hugs every single day. I promise that I will be the best father/baby daddy You two are my greatest loves I have and will ever have. I cannot wait for the rest of our lives together and to raise a beautiful happy child in our beautiful happy life."
Chat About Cassie Is Engaged — Pregnant Singer Announces Engagement To Alex Fine