Camila Cabello Teases New Music Era: See The Cryptic Photos
By Paris Close
August 30, 2019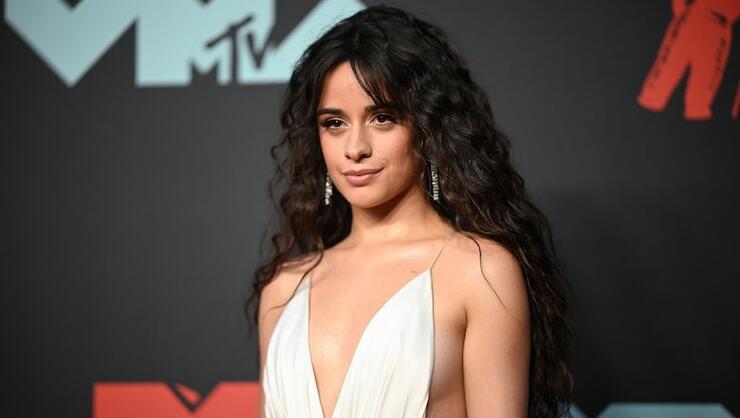 Camila Cabello's got something up her sleeve!
On Thursday (August 30), Camilizers had to do a double take after the "Havana" singer changed her Instagram profile photo to a radiant image of an orange-clouded blue sky enclosed within a golden square-like design. Later on, the star unveiled the triptych on IG at full-size, as noticed in the completed rectangle — but what does it mean?
The dawn of her new era, maybe? Fans think so. "Stop playing with me," one user wrote in anticipation, as another replied, "THE STORM IS HERE YALL," speculating Cabello's second era is upon us, indeed.
See the full image below.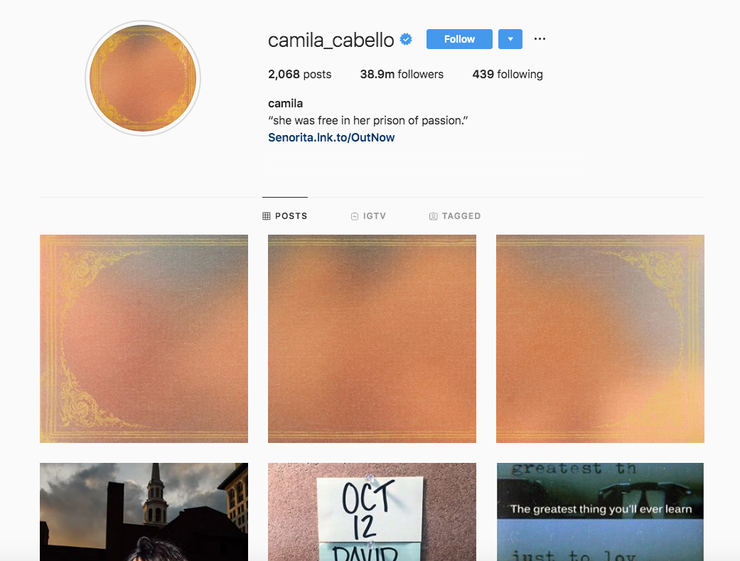 Cabello, who dropped her self-titled debut at the top of 2018, first teased her follow-up record last fall. "I don't have words to express how excited I am about things coming up next year, and imagining this next chapter and writing this next album … Here's to the next era, for all of us!!!" she wrote at the time.
Since then, the artist has been slowly but surely serving some "musical tea" about her sophomore project. In February, she revealed one possible CC2 track, titled "Living Proof," was a "unanimous favorite" among her family. Cabello's mom even also seemed to approve another unheard dance-worthy cut that could make the album as well.
While interviewing for Variety's Power of Young Hollywood edition weeks ago, the former Fifth Harmony alum promised her follow-up will be "a million times better" than her first.
Cabello is performing at this year's iHeartRadio Music Festival in Las Vegas in September alongside a lineup of superstar artists. Fans across the country can tune in and watch an exclusive live stream of the show via The CW App and CWTV.com. Then, on October 2nd and 3rd, relive all of the epic performances from the weekend during a televised special on The CW Network at 8pm ET/PT. And leading up to the official television special, The CW will also air an hour-long Best Of Special on Sunday, September 29th at 8 p.m. ET/PT.
Photo: Getty Images, Instagram/Camila Cabello
Chat About Camila Cabello Teases New Music Era: See The Cryptic Photos