Camila Cabello Announces Singles 'Shameless' And 'Liar' Out Thursday
By Lindsey Smith
September 3, 2019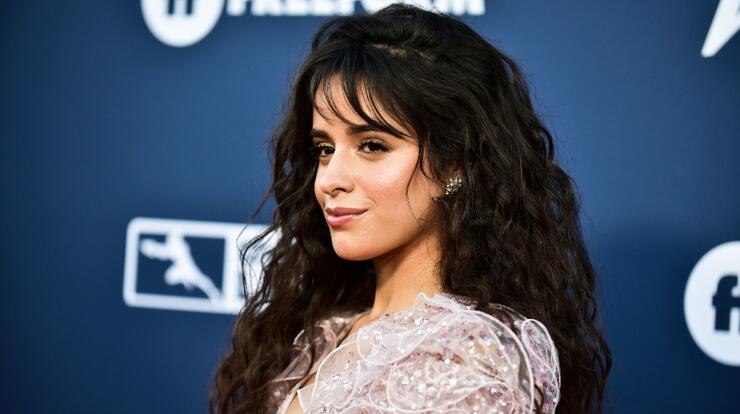 Camila Cabello sent fans into an absolute frenzy on Tuesday (September 3) when she revealed new music is on the way.
She uploaded a 15-second clip featuring two tarot cards and a key placed on a marble slab. One card reads "Shameless" and the other reads "Liar." The key is the same that was featured in another teaser snippet she posted on Monday (September 2). At the end of the video, Cabello announced the release date: this Thursday, (September 5).
The news comes after a few days of teasers starting with the "Havana" singer posting three Instagram photos featuring a blank orange background with a gold frame. She's since uploaded another trio of videos welcoming fans to 'The world of Romance' as well as a shot of a room in a museum and a note on her Instagram Story calling it "a museum of loves and the stories they've left behind."
Fan, of course, were incredibly excited about the news and flocked to the comments section. "This era has already destroyed me and I literally have not heard a single lyric yet," one fan wrote while another commented, "THIS. IS. A. VISUAL. 👏🏽👏🏽👏🏽👏🏽."
Cabello released her solo debut in January of 2018 after leaving Fifth Harmony the year before. The pop star recently opened up about her second album, saying it's "a million times better" than her debut. 
The 'Romance' era seems to be a perfect fit as the 22-year-old has been very public about her romance with fellow singer Shawn Mendes — who recently confirmed their relationship.
Camila Cabello is performing at this year's iHeartRadio Music Festival in Las Vegas in September alongside a lineup of superstar artists. Fans across the country can tune in and watch an exclusive live stream of the show via The CW App and CWTV.com. Then, on October 2nd and 3rd, relive all of the epic performances from the weekend during a televised special on The CW Network at 8pm ET/PT. And leading up to the official television special, The CW will also air an hour-long Best Of Special on Sunday, September 29th at 8 p.m. ET/PT.
Photo: Getty Images
Chat About Camila Cabello Announces Singles 'Shameless' And 'Liar' Out Thursday