Prince Harry Finally Breaks His Silence On Private Jet Controversy
By Emily Lee
September 3, 2019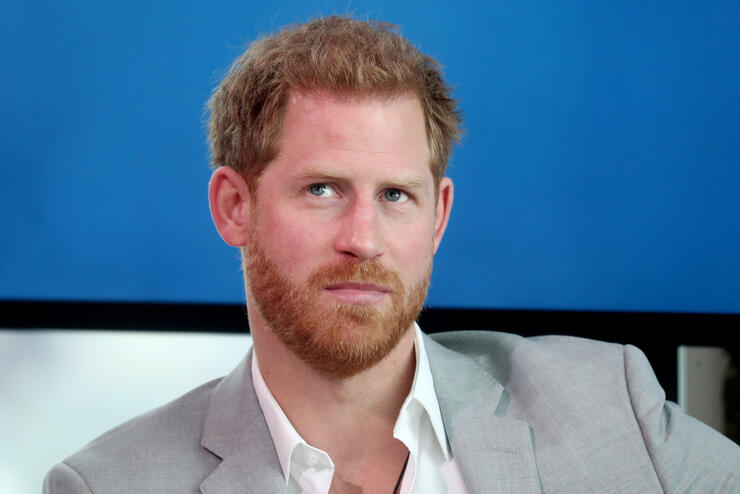 After ongoing backlash about his use of four private jets this summer, Prince Harry has finally spoken out and explained his side of the story. In a speech announcing the first Sussex Royal Foundation project, which is, coincidentally, a sustainable travel initiative, the Duke of Sussex defended his decision to fly private with his wife, Meghan Markle, and their infant son, Archie Mountbatten-Windsor.
For those who have managed to avoid Prince Harry and Duchess Meghan's latest controversy, the Duke and Duchess of Sussex went on two personal family trips this summer. For both trips, one to Ibiza and one to the south of France, they traveled via private jet. Both Meghan and Harry have spoken out about wanting to protect the environment, so, many of their critics found their actions hypocritical.
Though the royal family often doesn't publicly address any media scandals, Harry took the time to speak about this one at the launch of Travalyst. "I came here by commercial," he said during his speech in Amsterdam. "I spend 99% of my life traveling the world by commercial. Occasionally there needs to be an opportunity based on a unique circumstance to ensure my family are safe and it's genuinely as simple as that. But as I said in my speech, for me it's about balance."
"We can all do better and while no one is perfect, we all have a responsibility for our own individual impact," Harry said at the launch. "The question is what we do to balance it out." The Duke also added that he "always offsets my CO2," which Elton John confirmed while defending the prince last week, simply because it's "the right thing to do" when traveling via private jet.
WATCH: "I spend 99% of my life travelling the world by commercial [aircraft]" Prince Harry says at the end of the ecotourism launch when asked about his own travel behaviour. He adds he always offsets all his travel ✈️ pic.twitter.com/1xXvBiXsC4

— Chris Ship (@chrisshipitv) September 3, 2019
Meghan and Harry announced Travalyst on Tuesday (September 2nd). Their new project "aims to make travel more sustainable, to help protect destinations and benefit communities long into the future, and to enable consumers to make more environmental friendly choices whilst traveling," the royals wrote on their Instagram post about Travalyst. The Duke and Duchess then added Travalyst will "catalyze real system change in the travel industry, for the benefit of destinations, communities and ecosystems." You can read more about Travalyst here:
What do you think of Harry's response to the backlash?
Photo: Getty
Chat About Prince Harry Finally Breaks His Silence On Private Jet Controversy