Adele Is Living Her Best Life, Preparing To Release New Music
By James Dinh
September 4, 2019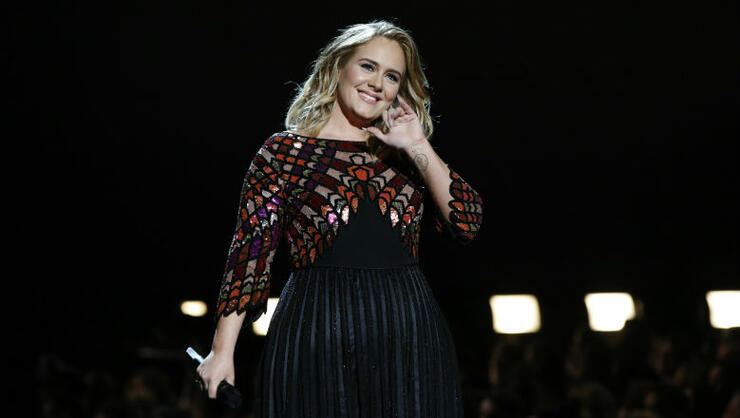 New Adele music is just around the corner, according to insiders close to the pop diva.
As per PEOPLE, the British singer is loving life in Los Angeles with her son, Angelo. "She likes to keep her life private for both her and her son and is able to do that in L.A. She co-parents with Simon, and they seem to get along and spend time together with Angelo as well," a source said in her new cover story for the mag. "She surrounds herself with loyal girlfriends who are as private as she is. She has the best personality and is very warm and generous."
Meanwhile, another source described the star as "perky as hell," while Adele navigates the aftermath of her separation from husband Simon Konecki. In April, it was announced that the two were divorcing after seven years together.
On the music front, the source said that chart-topper is gearing up for the follow-up to 2015's 25. "She is definitely getting ready both mentally and physically to promote new music. It seems it will happen later this year," the source explained. "She talks about last year as a very difficult year, and she's said in the past that creating new music is almost like therapy. You can tell that she is ready to share with her fans."
Elsewhere in the cover story, it was revealed that Adele's busy schedule has her life "better rounded than it was before." "She is very fulfilled being an artist. New music is still a big deal for her, and she feels alive and happy," the source continued.
Chat About Adele Is Living Her Best Life, Preparing To Release New Music