Sammy Hagar Promises Free Concert Series After His Festival Was Canceled
By Andrew Magnotta @AndrewMagnotta
September 23, 2019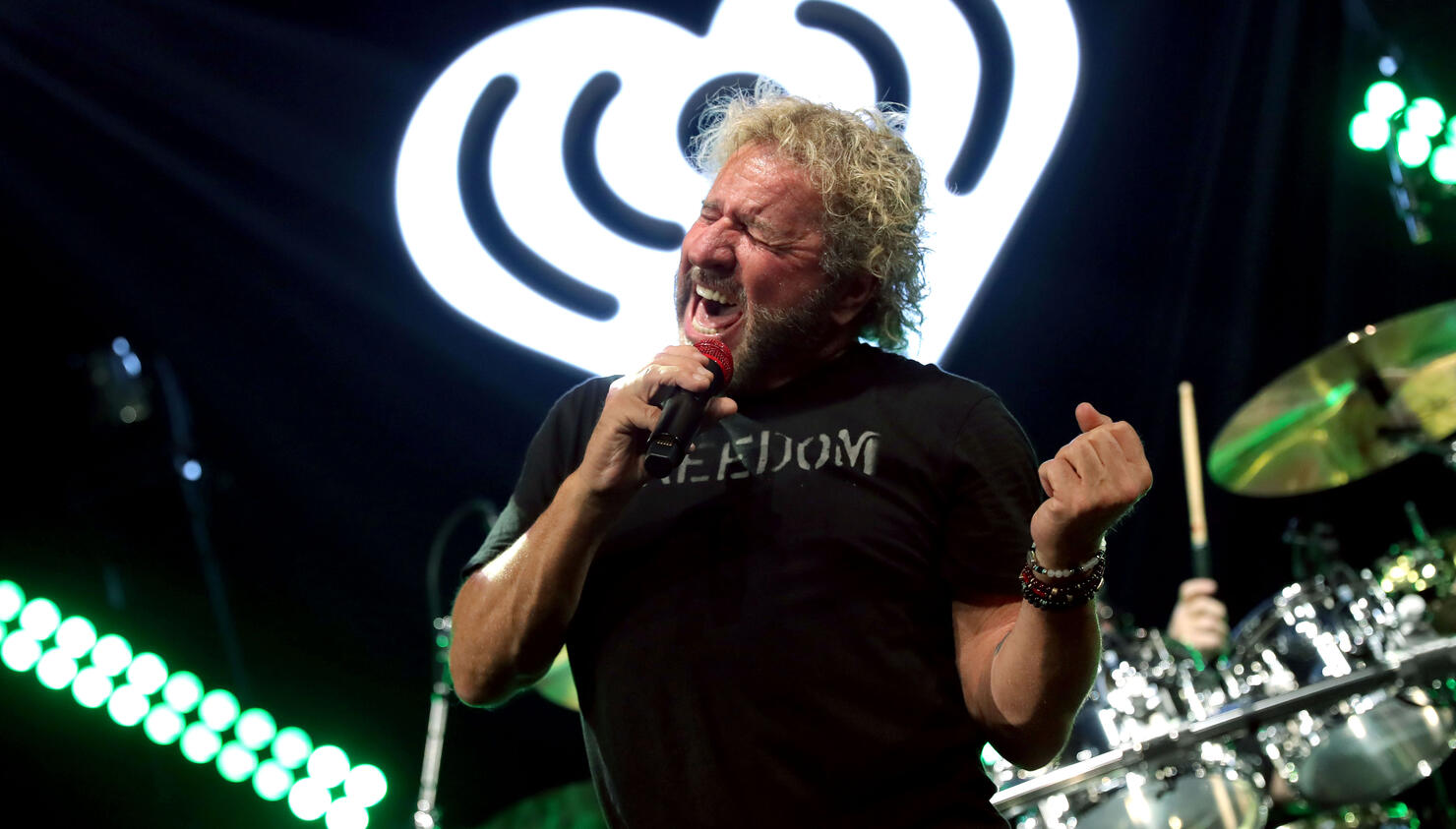 Sammy Hagar has promised to make up for any inconvenience to his fans with a series of free concerts across the country after his second annual High Tide Beach Party & Car Show was canceled less than a week in advance.
Hagar & The Circle were set to headline the festival at Huntington State Beach in California, Sept. 28 - 29. The lineup was schedule to include Richie Sambora, Vince Neil, Night Ranger, Extreme, Steel Panther, Blue Oyster Cult and others.
The state announced that the festival was canceled after organizers Freeze Management failed to secure the necessary permits for the event. Freeze confirmed ticket holders can seek refunds from wherever they bought their passes but would not clarify the permitting issue, noting there is "pending litigation" on the matter.
Hagar himself says he doesn't know what happened, but he wants to try and make it right.
"All I can say is I'm sorry," Hagar said in a video message posted to Twitter. "I'm more disappointed than anyone. I think all the fans know how much I care about them, how much I care about my parties and my music and everything that I do..."
He continued: "But I'm going to try to make it up. First of all, October 8 [there's] an unannounced show at Cabo [Wabo Cantina in Cabo San Lucas, Mexico], [my] birthday bash. I'm bringing the Wabos down a day early to play a free show; first come, first serve, whole stop — the way we used to do it. And I'm going to try to do that throughout the country with the next year on tour with the Circle. Maybe even something this year outside of that. ...Ultimately, I'd like to do a big, giant one on the beach. Until we can get all of that done, I want to say I'm sorry and I'll make it up."
Ultimate Classic Rock notes that Hagar has made up for cancellations before in his career. After losing his voice during a concert in Texas, Hagar brought Van Halen back to Dallas for a free afternoon concert.
Get all the Red Rocker's tour dates here.
Photo: Getty Images