Elton John Reveals Prostate Cancer Battle, Near-Death Experience
By Andrew Magnotta @AndrewMagnotta
October 7, 2019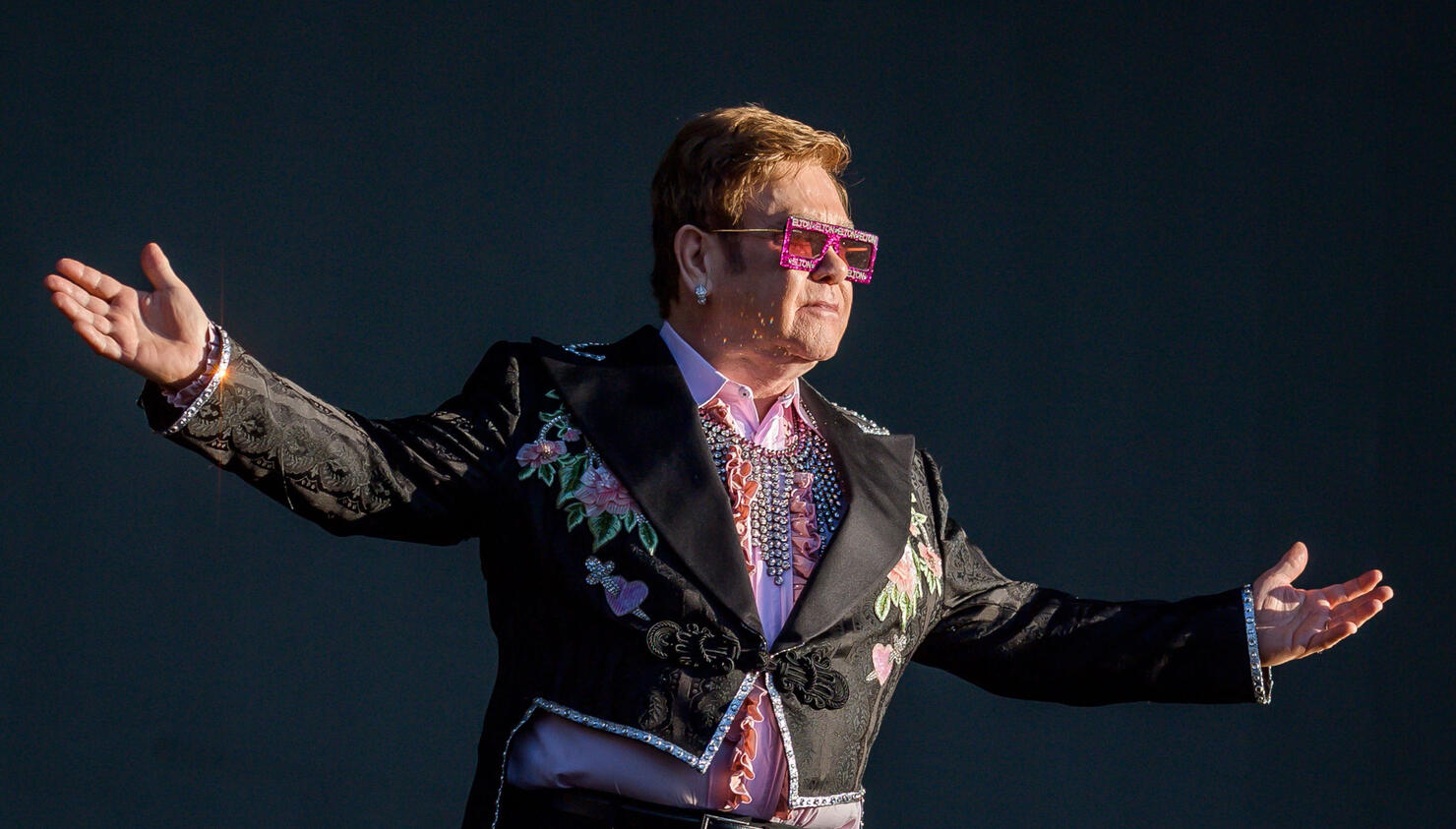 Elton John is now telling the full backstory of a 2017 health scare that forced him to be rushed home from a South American tour in dire condition and cancel several concerts.
What was described at the time as a "potentially deadly infection," John says, was brought on my complications from prostate cancer surgery. Everything was going as planned, until the infection took hold, taking him out of commission for over two months.
The music icon cleared the air in an excerpt from his upcoming memoir, Me, released this past weekend via the Daily Mail. The passage from the book marks the first time John has revealed his cancer diagnosis.
John writes that he would have undergone treatment for the infection where he was in South America, but doctors there said they didn't have the equipment to manage it.
"My last memory is of hyperventilating while they were trying to find a vein to give me an injection," he recalls of the episode.
The issue at hand was a leaking lymph node, which lead to a "major" infection. Over two days in intensive care, John underwent surgery to remove fluid from his diaphragm. Antibiotics didn't work. John was told if he had spent one more day overseas, he would have died.
After 11 more days in a British hospital, John was finally sent home.
"I was incredibly lucky — although, I have to say, I didn't feel terribly lucky at the time," he continued. "In the hospital, alone at the dead of night, I'd prayed: 'Please don't let me die, please let me see my kids again, please give me a little longer."
John announced his 'Farewell, Yellow Brick Road' tour the following January. He says the decision to scale back his workload came while he and his husband, David Furnish, discussed the major life events their two young sons were in line to experience within the next few years and how John could modify his touring schedule to be able to witness some of the milestones.
"I said finally, 'I want to be there for all of it,'" John conceded.
The excerpt from John's memoir makes him the second iconic British singer in the past three weeks to reveal a previously secret battle with prostate cancer. Rod Stewart recently revealed that he was pronounced cancer-free this past summer after a bout with the disease.
Photo: Getty Images