Luke Spiller Lives His Best Life In The Struts' 'Tatler Magazine" Video
By Katrina Nattress
October 10, 2019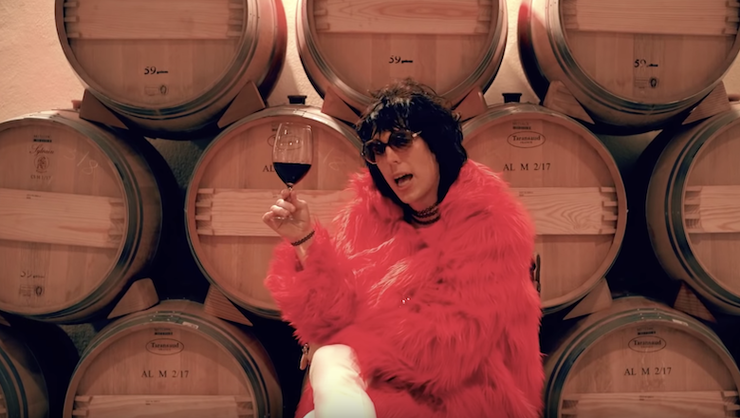 Luke Spiller is truly living his best life in The Struts' "Tatler Magazine" video. The clip, which was shot in the exclusive Robert Mondavi Winery in Napa Valley, California, shows the flamboyant frontman sipping wine on a vine-strewn balcony and playing a high-energy show with his bandmates.
Fittingly, the visuals premiered with the song's namesake. "I remember coming home from the pub – I stumbled into the lounge where my mum was watching a documentary on Tatler magazine," Spiller recalled to Tatler. "After watching a few episodes, I was immediately inspired. I went to my piano where I started to bash out the bare bones of the song's chorus. After a few hours, I put it to one side thinking it was too 'musical theatre' for the band."
"However, after a sudden creative drought in Los Angeles, I suggested the band work on something fun, free and without any real musical boundaries," he continued. "I told Jed [Elliott, bassist] about the idea and he showed real enthusiasm. Quickly we set to work and finished it in about 45 minutes. Lyrically this song has some absolute gems, but, dare I say, 'I'll fly privately, bon voyage economy,' is probably one of my very best lines to date."
Watch the "Tatler Magazine" video below.