Jimmy Carter Hospitalized With Pelvic Fracture, Says Spokesperson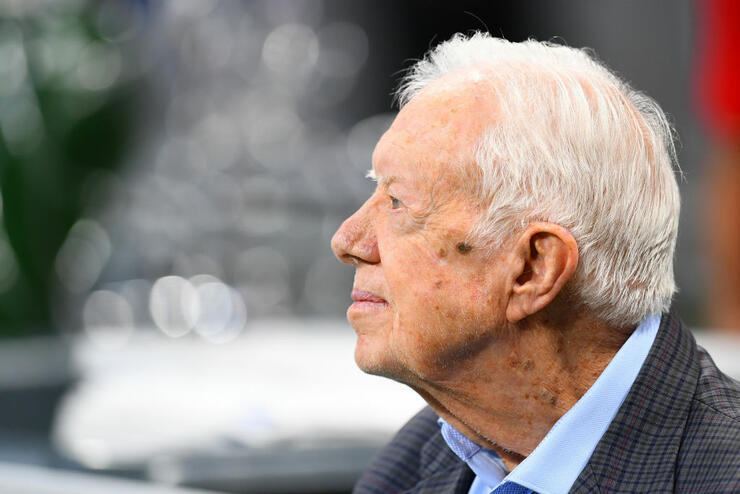 After suffering a fall at his home in Georgia on Monday night, Jimmy Carter is currently under observation and is being treated for a "minor pelvic injury".
Carter, who turned 95 on October 1st, is said to be "in good spirits and is looking forward to recovering at home," reads a tweet sent Tuesday morning from The Carter Center. This is the third fall the former president has taken in the last few months. He underwent hip replacement surgery earlier this year.
Besides being the oldest living president, last week Carter along with his wife Rosalynn celebrated 73 years of marriage, the longest of any presidential couple.
Photo: Getty Images Chat About Jimmy Carter Hospitalized With Pelvic Fracture, Says Spokesperson