Lauren Bushnell Marries Chris Lane In 'Secret Garden' Wedding Ceremony
By Regina Star
October 26, 2019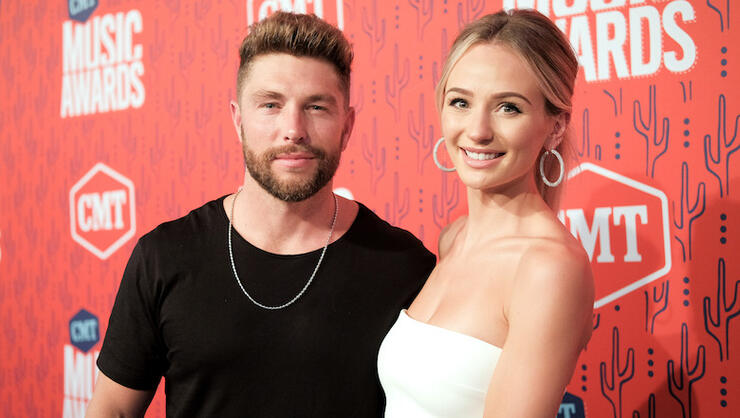 Chris Lane and Lauren Bushnell are married!
The country musician and Bachelor alum tied the knot on Friday (October 25), PEOPLE confirmed. The newlyweds exchanged their vows before 160 family members and friends during an indoor "secret garden" wedding ceremony in their native Nashville, Tennessee."I've just looked forward to the day for quite some time and I'm glad that it's finally here. I feel like I'm the luckiest guy in the world to be marrying her," the 34-year-old crooner told the publication, to which his 29-year-old bride added: "I feel like the luckiest girl. We both recognize what we have is special, and we feel very lucky."
After acquainting with one another at a radio event in 2015, the stars officially made their red carpet debut as a couple at the 2018 Country Music Awards after Lane had "randomly asked" her out months prior. They moved in together in March, and celebrated their summer engagement when Lane popped the question to Bushnell in June.
The musician proposed to his "take back home girl" at Bushnell's family's home in Oregon with his song "Big, Big, Plans."
"I can't stop smiling. I feel so incredibly blessed that every misstep, mistake and heartache has led me to you," Bushnell wrote on Instagram at the time with a photo of the lovebirds sharing a kiss. "I couldn't be happier to call you mine, forever. The journey was well worth it. Thank you Christopher Eric Lane for softening my heart and making it whole. Never going to stop telling you how much I love you and I will hold onto you forever and ever!"
Head over to PEOPLE for exclusive photos from Chris and Lauren's wedding.
Congratulations to the happy couple!
Chat About Lauren Bushnell Marries Chris Lane In 'Secret Garden' Wedding Ceremony