Florida Police Looking For Stolen Bigfoot Statue
By Bill Galluccio
November 7, 2019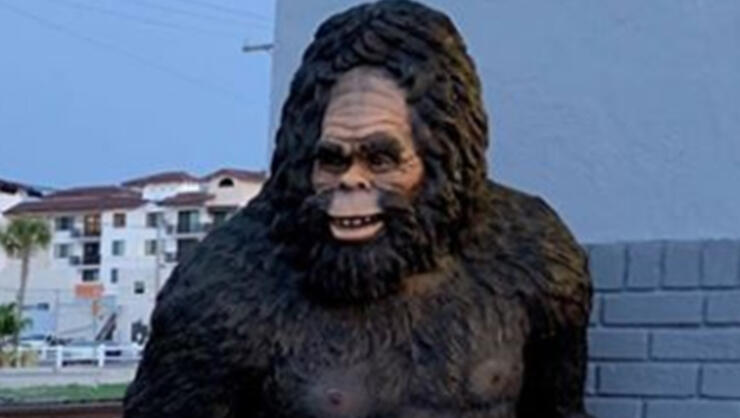 The Boynton Beach Police Department put out an APB on Bigfoot. Well, an eight-foot-tall, 300-pound Bigfoot statue that was stolen from a mattress store in October.
The store owner didn't notice the theft immediately because he had other statues on display for Halloween. He believes it was taken sometime between October 6-13, and there was no surveillance footage of the theft. Police say that it took more than one person to take the giant Sasquatch statue, which is worth $3,000.
Detective Danielle Whitefield has asked the public for help locating the large statue.
"It's not exactly the easiest thing to hide, so if you've seen it, know who has it or where we can find it, call Det. Danielle Whitefield at 561-732-8116 or Palm Beach County Crime Stoppers at 800-458-TIPS. We don't need your name - just Bigfoot's location," the department wrote on Facebook.