Kristen Bell Will Reprise Her Role For 'Gossip Girl' Reboot
By Emily Lee
November 7, 2019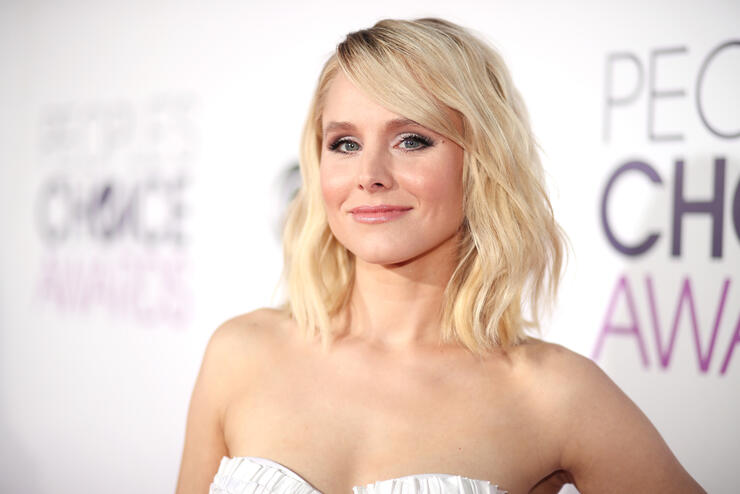 An original cast member is officially returning for the Gossip Girl reboot. While it's still up in the air if we'll see grown up versions of Serena van der Woodsen and Blair Waldorf on the Upper East Side again, the iconic voice of Gossip Girl herself will be part of the reimagined series. That's right: Kristen Bell has signed on for the reboot!
Fans of the original series will remember Bell's work as the anonymous narrator of the series. Bell's voice opened and closed every episode, as well as filled viewers in on all the drama in between. For many fans, it was impossible to imagine anybody else narrating the new series. It seems the show's creators felt the same way. "Kristen Bell has always been and will always be the voice of Gossip Girl," the producers said in a statement.
Bell isn't the only critical Gossip Girl team member returning for the reboot. According to Entertainment Weekly, the original creative team, including executive producers Josh Schwartz and Stephanie Savage from the show's initial run on The CW are returning for the reboot. Josh Safran, who wrote for the OG Gossip Girl, will act as showrunner for the reboot. They will be joined by Alloy's Leslie Morgenstein and Gina Girolamo as executive producers, as well.
As for Serena and Blair? The door is still open for them to return. Leighton Meester (aka Blair Waldorf) once toldVanity Fair: "I guess I hear that [reunion talk] in fits and starts here and there, but it's hard to say," she said. "If everyone was into it and if the timing was right, you know? I don't want to say, 'No, never…'"
Blake Lively (aka Serena van der Woodsen) has spoken about potentially reprising her role. "It sort of all depends. Would I do seven years of the show? No, because it's hard work and I've got my babies, and I don't want to be away from them that much. But I've just learned in life you never say never. I'm looking to do something that I haven't done yet, not something that I did. But would I do that? Who knows—if it was good, if it made sense. We had so much fun shooting and living and working in New York City," she told Variety.
The Gossip Girl reboot will air on the upcoming streaming platform HBO Max. The premiere date has yet to be released.
Photo: Getty