President Trump says He Has No Due Process in Impeachment Hearings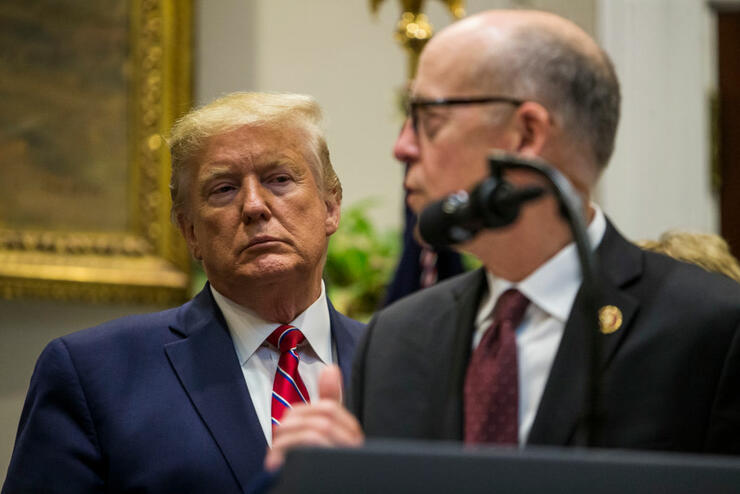 President Trump says the impeachment inquiry is a political process and a "joke" all over the world. Speaking in the Oval Office, Trump said tampering is when House Intel Chairman Adam Schiff doesn't let him have lawyers present or let Republicans call witnesses. 
Trump said he has been watching former Ukraine Ambassador Marie Yovanovitch testify before the House today. He added that Democrats are "taking away the Republicans' rights" because they weren't allowed to ask questions. In response to a reporter question about witness intimidation, Trump said he has the freedom of speech and these hearings are an embarrassment to our nation. Earlier today, he tweeted that everywhere Yovanovitch went "turned bad," pointing to Somalia, and he also claimed Ukraine's president spoke unfavorably about her in his second phone call with him. 
Photo: Getty Images
Everywhere Marie Yovanovitch went turned bad. She started off in Somalia, how did that go? Then fast forward to Ukraine, where the new Ukrainian President spoke unfavorably about her in my second phone call with him. It is a U.S. President's absolute right to appoint ambassadors.

— Donald J. Trump (@realDonaldTrump) November 15, 2019 Chat About President Trump says He Has No Due Process in Impeachment Hearings