NSC, State Department Officials Testify In House Impeachment Hearings Today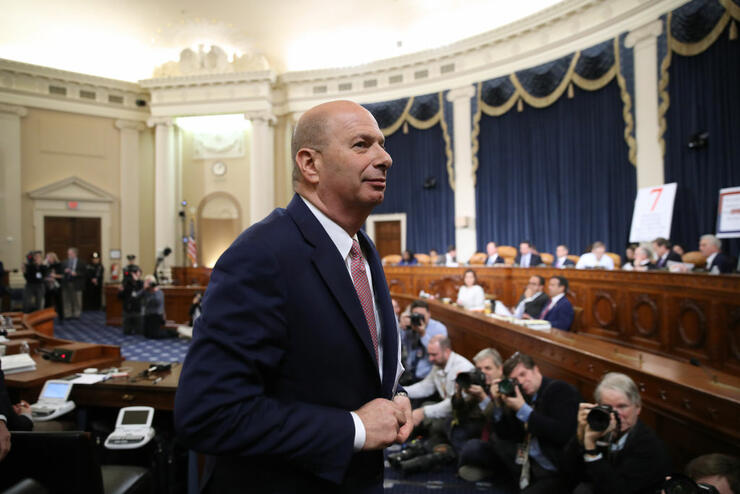 The National Security Council's former top Russian expert and a State Department political affairs counselor at the U.S. embassy in Ukraine testify in the House impeachment inquiry today. Former NSC official Fiona Hill and the State Department's David Holmes have arrived on Capitol Hill to testify before the House Intelligence Committee at the top of the hour. Yesterday the committee heard from European Union Ambassador Gordon Sondland. 
Sondland insisted that "everyone was in the loop" in a "quid pro quo" involving Ukraine. Sondland said he was sure that's what President Trump wanted, although Trump never told him directly that planned U.S. military aid to Ukraine was conditional.  
Photo: Getty Images Chat About NSC, State Department Officials Testify In House Impeachment Hearings Today