Andrew McMahon Reacts To Home Goods Brand Stealing His Lyrics For A Pillow
By Katrina Nattress
December 17, 2019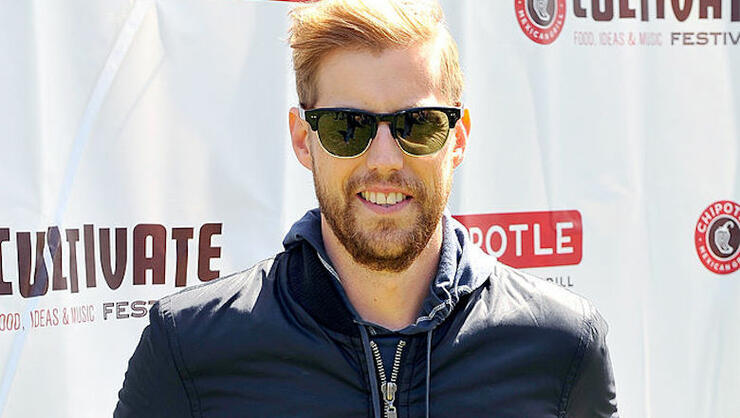 With the amount of copyright infringement lawsuits being filed these days, one would think a brand would get the greenlight from an artist before using their lyrics on a piece of merchandise — especially if said merchandise is being sold at a big-name store like Target — but apparently that's not the case. Over the weekend, an Andrew McMahon in the Wilderness fan took to Twitter to point out a pillow made by home goods brand Rizzy Home seems to blatantly rip off lyrics from the singer-songwriter's 2014 hit "Cecilia and the Satellite."
The throw pillow features the phrase "For all the things my hands have held, the best by far is you" written in script font, which is a line in the song.
"Hey, @andrewmcmahon, check it out. Hope they paid you for using Cecilia's song," the fan captioned a screenshot of the pillow. McMahon had a simple, straight to the point response: "They didnt [sic]."
The dubious pillow is currently being sold at Target for a whopping $67.99 and isn't the only Rizzy Home product the store carries, so it's safe to say the brand probably has the means to compensate McMahon for his intellectual property. Check out the tweet below.
Chat About Andrew McMahon Reacts To Home Goods Brand Stealing His Lyrics For A Pillow