Guns N' Roses Superfan Faces Lawsuit, Lifetime Ban Over Music Leak
By Andrew Magnotta @AndrewMagnotta
January 3, 2020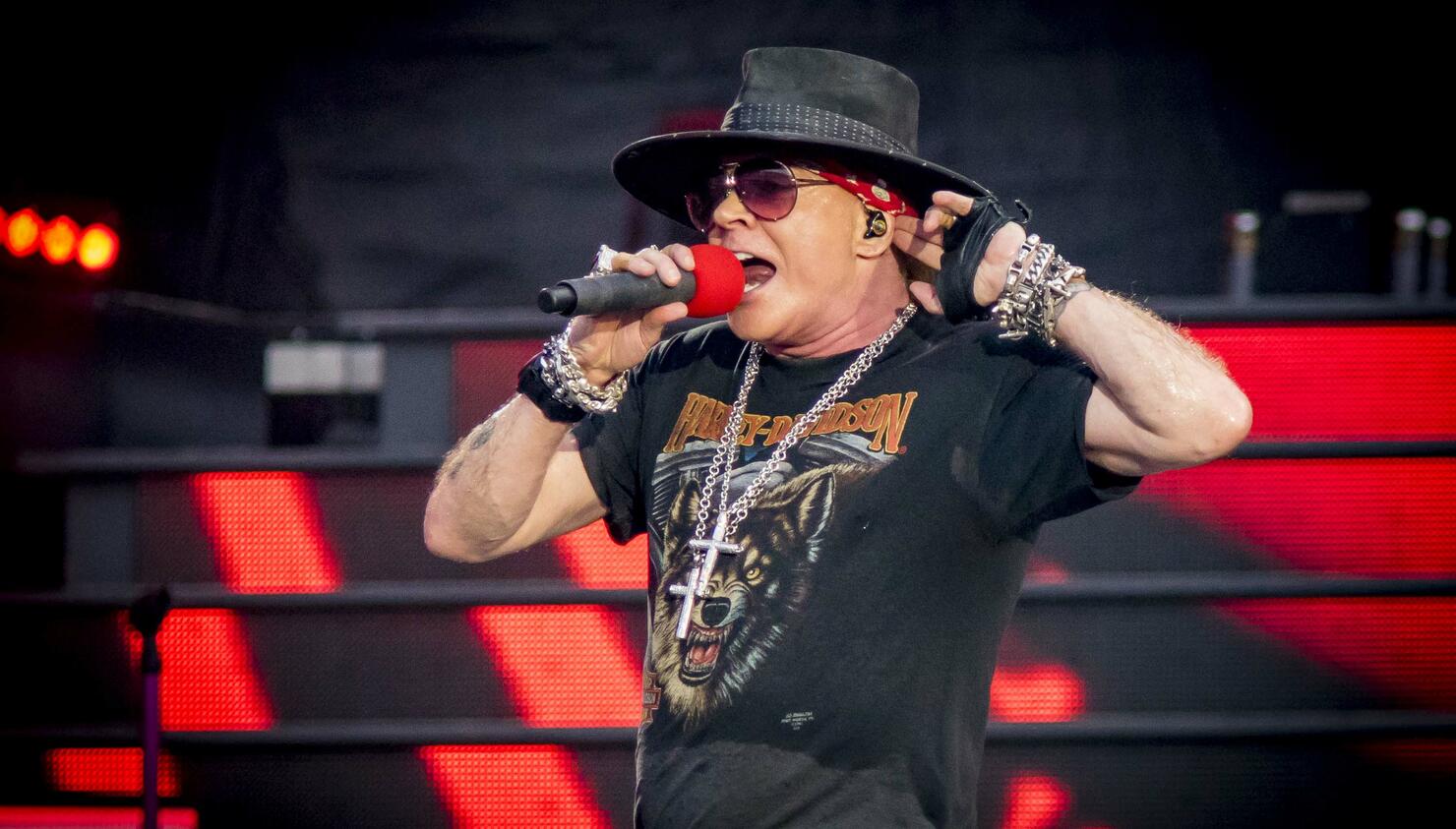 Guns N' Roses is poised to pursue legal action against a fan whom the band believes is responsible for recently leaking previously unreleased music that was recorded between 2000 and 2001.
GNR claims the fan, Rick Dunsford, shared 97 unreleased Chinese Democracy-era songs after obtaining the recordings in a storage unit auction by legendary A&R man Tom Zutaut.
Neither Zutaut nor Dunsford held copyright on the leaked music — those rights belong to Universal Music Group.
While the band is taking legal action against Dunsford for his alleged part in the leaks, a GNR rep took care to admonish Zutaut in a statement issued to TMZ.
"It is tremendously disappointing, sad, and unfortunate that a record executive involved with the band in their early years found it appropriate to auction off the unreleased materials owned by his former employer," the rep said.
According to TMZ, Dunsford and some friends paid $15,000 for the device containing the unreleased music. When GNR became aware of the transaction, they reached a settlement with Dunsford, reimbursing him the $15,000 to have the recordings returned to their rightful owners.
UMG claims that about a month after that agreement, the music began leaking online anyway.
Dunsford claims someone else is responsible for the leaks and that in good faith he notified GNR as soon as he became aware of them.
While this dispute may eventually be decided by a court, GNR has banned Dunsford from its shows for life.
Photo: Getty Images