Kane Brown Gives Tour Of Daughter Kingsley's Enchanted Forest Nursery
By Blake Taylor
January 3, 2020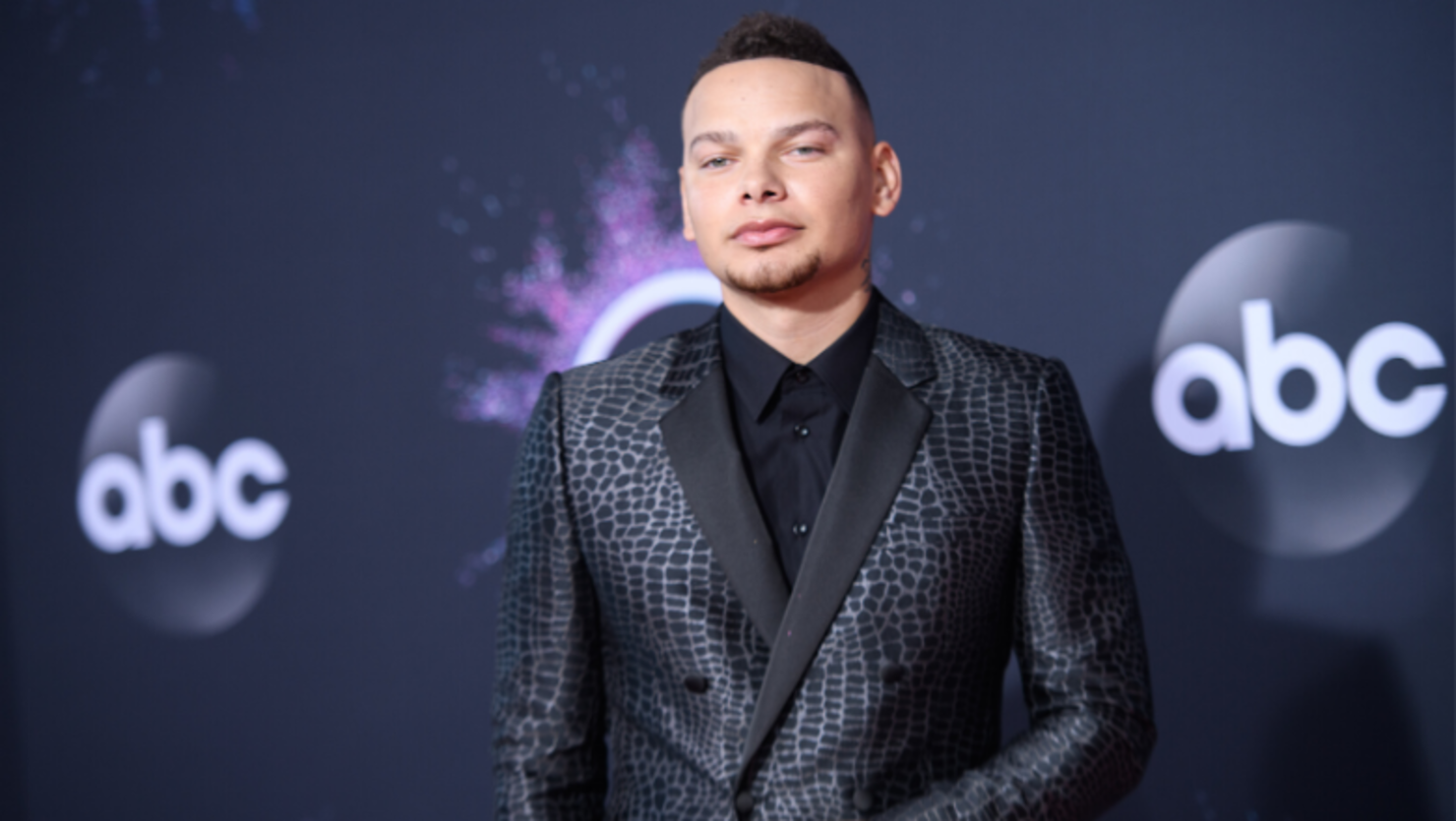 Kane Brown is taking fans inside his daughter Kingsley's room!
The country singer and his wife Katelyn gave Extra a tour of their 9-week-old's nursery which Katelyn says is "their new favorite room." The baby's forest-themed nursery features portraits of a regal lion, white furniture and a neon sign of her name.
"I'm kind of the diaper changer, but he is the best swaddler," Katelyn says about her husband. "He gets her in there and she stops crying right away."
The family of three has enjoyed some time as home over the last few however as the holiday season has concluded, Brown is gearing up to hit the road again. Both Katelyn and Kingsley plan to join Brown as he embarks on his "Worldwide Beautiful Tour" launching at the end of February. Tickets to the tour are available now.
To ensure the best set up for traveling with their newborn, the country star says Kingsley will have her own section of the tour bus. "We get a new tour bus in January so they're going to knock out half the couch beside our bed and put in a crib so she'll be able to sleep back there with us," said Brown.
Kingsley, who's Brown and Katelyn's first child together, was born on Tuesday, October 29. Even though it's only been a few weeks since her arrival, Brown's already thinking about baby number two. "We thought we were having a boy originally, so now I feel like we're going to have to have a boy so he can protect her," Brown shared in a recent interview. "I'm a very protective dad."
The "Good As You Singer" first publicly announced the arrival of his daughter with a post to social media. "KB3 ❤️ welcome to the family Kingsley Rose Brown!!!!," he wrote alongside a photo shared to Instagram. "Obsessed with my little family 😍 Kingsley Rose we are absolutely in love with you❤️ 10.29.19," Katelyn added in a post on her own page.