Selena Gomez's Life 'Completely Changed' After Therapy, 'Right Medication'
By Hayden Brooks
January 8, 2020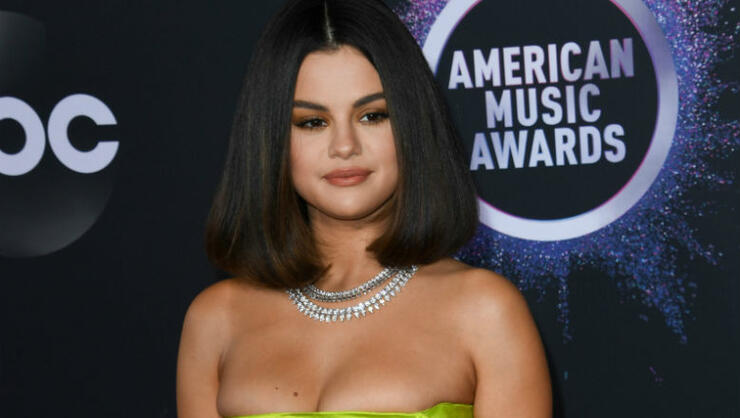 Selena Gomez was ever so candid about her mental health journey in her new cover story with WSJ. Magazine.
"I had low self-esteem, and that's something I work on continuously. But I feel so empowered because I've gained so much knowledge about what was going on mentally," the pop titan, 27, told the outlet for their Talents & Legends issue, which drops January 18. "My highs were really high, and my lows would take me out for weeks at a time."
Gomez said that once she found out that she suffers from mental health issues, there was a huge wave of relief. "I realized that there was a way to get help and to find people that you trust. I got on the right medication, and my life has been completely changed," she continued.
Fans will be able to hear that self-discovery on her new album, Rare, which drops on Friday. Among the folks in her support system includes close friend Taylor Swift. "I remember Taylor [Swift] said when I played her some of the new songs, 'I feel like I'm seeing who you were before this,'" she recalled. "That makes me happy. I like feeling like that girl again."
"There's so much of my friendship with Taylor that people don't know about because we don't necessarily feel the need to post about everything we do," Gomez explained. "She has showed up for me in ways that I would have never expected. Flown in because I was hurt and was going through something. Stuff that was going on with my family. It's been proven year after year and in every moment of my life that she is one of my best friends in the world. We don't agree on everything, but we respect each other with everything."
If you want more from Gomez, make sure you tune into her iHeartRadio Album Release Party in Los Angeles on January 9 — the evening before the LP drops. During the session, Selena will also give fans an intimate look into the details of Rare with an exclusive Q&A alongside KIIS FM's JoJo Wright. Fans can listen and tune in free for a stream on Thursday at 10pm ET via LivexLive.com through the LiveXLive mobile and OTT apps for iOS, Android, Roku, Amazon Fire TV, Samsung TV, and Apple TV. The stream will also appear on YouTube, LiveXLive's Twitch channel and LiveXLive's socials.
Chat About Selena Gomez's Life 'Completely Changed' After Therapy, 'Right Medication'