J Balvin Basks In His Love For Purple With Flashy 'Morado' Video
By James Dinh
January 10, 2020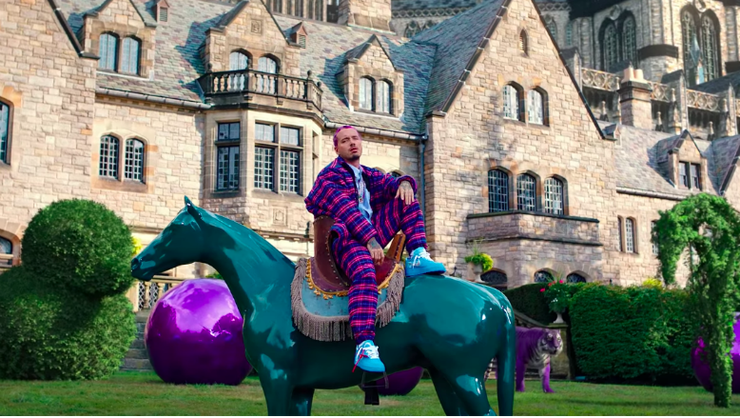 For the second installment in his "Colores" single series, J Balvin has invaded a spooky mansion, alongside several purple-clad females for the music video for his new track, "Morado," which translates to "purple" in Spanish.
On Thursday night (January 9), the reggaeton superstar dropped his first single of the year, which follows 2019's "Blanco." "Morado" was produced by Sky Rompiendo and is all about a person of power. Its accompany three-minute music video was directed by Collin Tilley and sees the Colombian chart-topper reign over a castle, with notable appearances from violet tigers, furs and even a dragon at one point. At time of press, the video had already accumulated almost three million views.
In a press release about the collaboration between Dolby Atmos and the Colombian singer, Balvin explained that he "sees music as colors. With this new album that we're making, we really want people to feel the colors."
Photo: YouTube/jbalvinVEVO
Chat About J Balvin Basks In His Love For Purple With Flashy 'Morado' Video