Selena Gomez Commemorates Kidney Transplant With New Tattoo: See The Ink
By Paris Close
January 12, 2020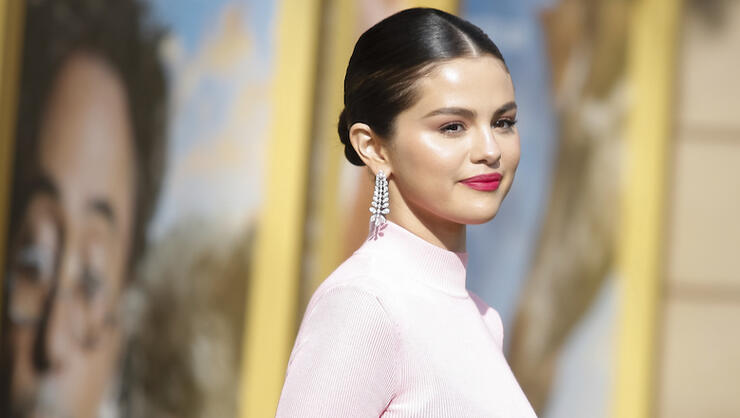 Selena Gomez gave fans a "rare" glimpse at her latest tattoo — but if you blink you might miss it!
On Friday (January 10), Gomez celebrated the release of her first album in four years with Rare, an emotional project loaded with everything from ballads like "Lose You to Love Me" to bops like "Look At Her Now."
In tandem with the LP's arrival, the singer unveiled the music video its title track, which barely revealed the tattoo she teased about the month before. One scene in the visual shows the 27-year-old walking through a garden of flowers and butterflies, during which Gomez gives fans a look at what appeared to be the number "6" scrawled on the back of her right arm. The Disney alum posted more pictures from the video shoot on Instagram, revealing a clearer image of the design.
As she previously teased in a radio interview in December, the number apparently represents the date she underwent the urgent kidney transplant that saved her life, presumably in June 2017. "I actually got the date of when I got my kidney transplant," she said in the interview, gesturing toward her right arm. "And I did that with the girl that gave me her kidney."
As fans know, the "Back to You" star has been living with lupus since 2015. In 2017, the auto-immune disease called for Gomez to undergo an operation in which she received a successful kidney transplant from her friend Francia Raisa.
In a health update provided in July 2019, it was revealed that the superstar had made big improvements with her lupus. "Selena is doing amazing!" an insider told E! News at the time. "She has completely transformed her health and lifestyle. She has been making strides and improvements with her lupus and have had less flare-ups and symptoms."
Photo: Getty Images