Frank Iero Posts Heartwarming Note Ahead Of My Chemical Romance Tour
By Eliot Hill
January 31, 2020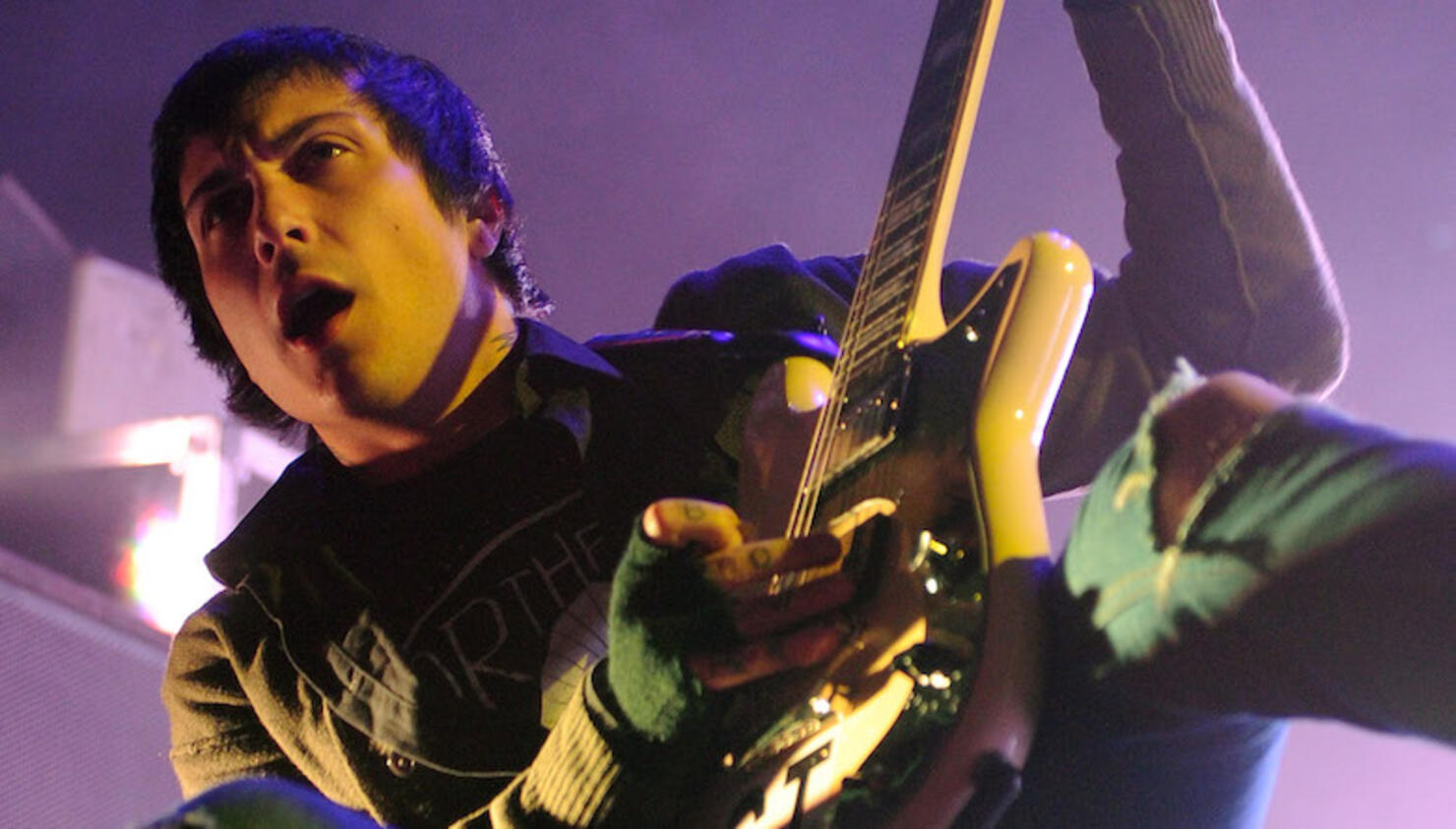 On Friday (January 31), tickets for My Chemical Romance's first tour in nine years went on sale and it had fans and the members of the band reminiscing about past concerts. 
The night before, guitarist Frank Iero took to Instagram to post a heartwarming note to fans reflecting on the band's touring history and his excitement to play a hometown show in New Jersey.
"18 dates in some of my favorite cities, including (yea, you guessed it) beautiful Newark, NJ. 🖤 The first and only time mychem played the Prudential Center in Newark was in 2007 when we were asked by the mighty @bonjovi (😘) to open their series of shows christening the venue," he wrote. "Now it's 2020, 13 years later and my friends and I are back to headline the Rock, our hometown arena located less than 7 miles from the house I grew up in."
"So honored to be seeing y'all in Newark (hopefully). I'm so glad y'all are back and I can't wait to see what you guys do," one fan commented. 
The Future Violents singer made sure to show his gratitude for being able to live his dream. He also thanked fans with a sweet shoutout — especially for how patient they've been.
"It really is a dream come true, i couldn't make this shit up if I tried! I truly feel blessed getting to do all the crazy things that I do... and I just want to thank you all out there for the love, for the continued support, and for your (extremely loud) patience," he wrote. "It was a long journey getting to these shows, for all of us... and I wouldn't trade one step or stumble of it for the world."
"So exciting having you all back, we missed you! there's no one else like you guys," a fan wrote on the Instagram post.
For long-time MCR fans, you should recognize the guitar in the photo Iero posted his note with — it's the iconic white Epiphone that was the guitarist's mainstay during the Three Cheers For Sweet Revenge era!
Tickets for My Chemical Romance's North American tour are on sale now!
Photo: Getty Images