Mother of 2 Missing Idaho Children Misses Deadline to Bring Kids to Police
By R.J. Johnson - @rickerthewriter
January 31, 2020
The mother of two missing Idaho children missed her court-ordered deadline on Thursday to produce her children to authorities, the Rexburg Police Department said Thursday.
Lori Vallow, 46, of Rexburg, Idaho, was ordered by Idaho authorities to produce her two children, Joshua 'JJ' Vallow, 7, and Tylee Ryan, 17 to , who haven't been seen since September 2019 and authorities believe the children's mysterious disappearance is just the beginning.
The long mysterious saga of the Vallow case began last year when Lori Vallow's former husband, Charles Vallow, 62, filed for divorce from Lori after he became concerned for his safety and had expressed a "genuine fear for his life" according to a statement from Vallow's divorce attorney to ABC News. Vallow's main concern through the divorce was ensuring that his son JJ was safe, cared for, and his routine was consistent due to his son's special needs.
Charles began to fear for his life after Lori met Chad Daybell, the author of several religious-themed self-published fiction books, some of which focus on near-death experiences. Court documents obtained by The Arizona Republic showed Lori Vallow had at one point claimed she was a "god assigned to carry out the work of the 144,000 at Christ's second coming in July 2020" and didn't want anything more to do with her family so she could focus on her "more important mission."
After filing for divorce in February, Charles traveled to Texas from Arizona to visit Lori and their two children in July 2019. When he arrived at his wife's home, an argument between him and Lori ensued, prompting Lori's brother, Alex Cox, to intervene in the fight, in an attempt to de-escalate the situation. However, Cox and Vallow began to fight, with Charles striking Cox in the head with a baseball bat. Cox then shot Charles twice in the chest in an act that police believed at the time was self-defense.
A few months later, Daybell's last wife died under circumstances the family called "natural causes," in October.
In November, Vallow's family members requested a welfare check on JJ and his sister at the home where Vallow and Daybell were living after they said they hadn't spoken with the two children since September. When police arrived, Vallow told them that the children were staying with a relative in Arizona.
The next day, when police returned to the home with a warrant, they discovered the Vallow and Daybell had "abruptly" left the city.
In December, Lori's brother, Alex was discovered unresponsive at his home in Gilbert, Arizona and was later pronounced dead. Police are awaiting autopsy results to determine Cox's cause of death, but they say it's too early to say if foul play was involved.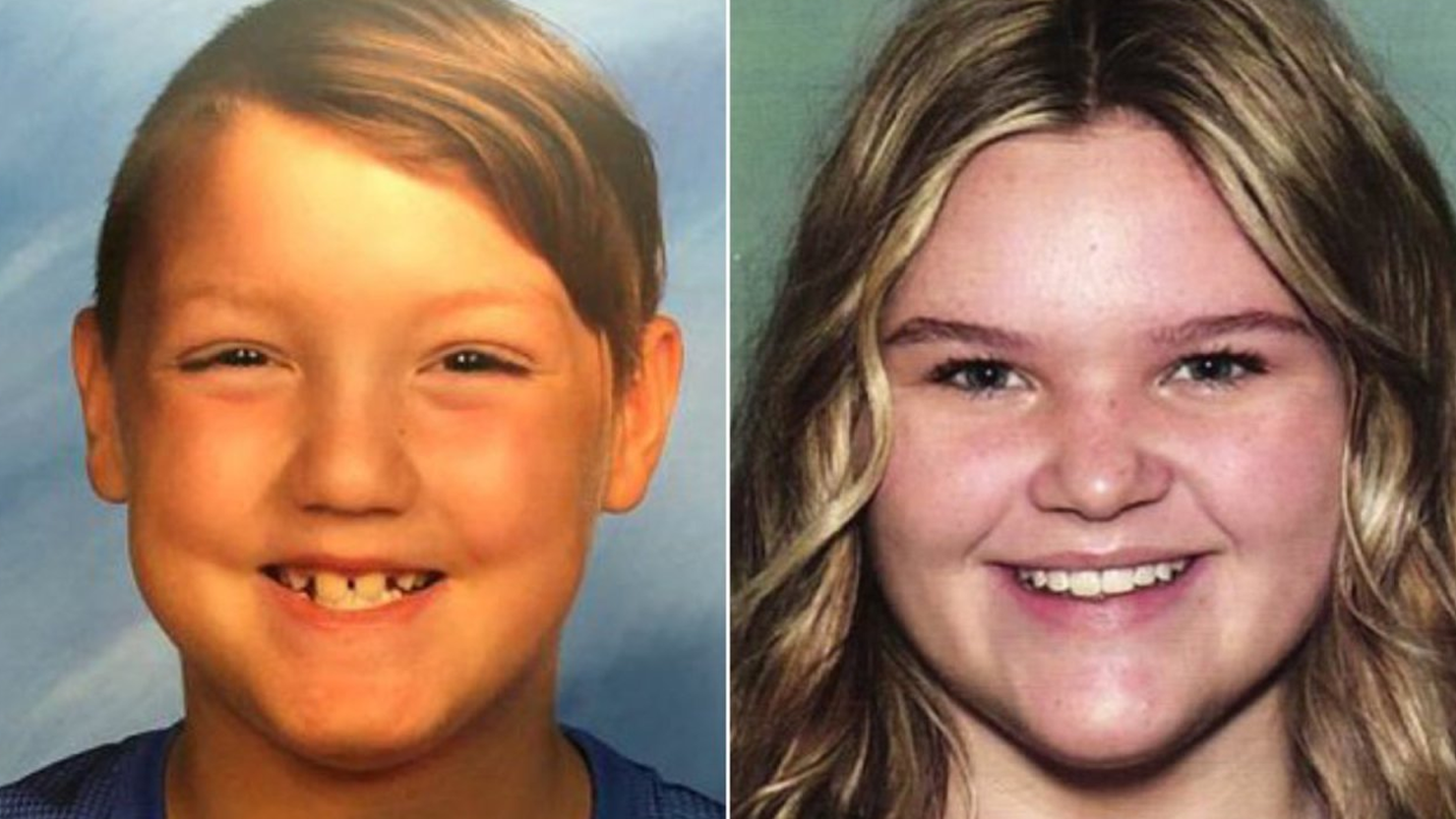 Police have said Vallow has "completely refused" to assist them in their investigation to find their children.
"We know that the children are not with Lori and Chad Daybell and we also have information indicating that Lori knows either the location of the children or what has happened to them," according to Rexburg police. "It is astonishing that rather than work with law enforcement to help us locate her own children, Lori Vallow has chosen instead to leave the state with her new husband."
Vallow was discovered living in Hawaii on the island of Kuaui on Sunday after the Kaua'i Police Department served
Rumors have also swirled around Vallow and Daybell's involvement in a cult, which apparently came from their association with "Preparing a People," an organization that preaches about the second coming of Jesus Christ and how to prepare for His return.
However, Preparing a People issued a statement denying they were a cult, or that they shared Daybell's and Vallow's beliefs.
"It is not a 'group' and is not a 'Cult' or something people join, but has educational lecture events that can be attended or watched on video," a statement from the organization reads. "We also do not share any of Chad Daybell's or Lori Vallow's beliefs if they are contrary to Christian principles of honesty, integrity and truth."
Kay Woodcock, JJ's grandmother, told reporters that she didn't know what would happen next.
"What exactly that is, I don't know. I can't guess on it, I can't say for sure whats going to happen next. ... I'd love to know where those kids are and I think all of America wants to know where they are," Woodcock told reporters at a Thursday afternoon press conference. "I think all of this is beyond crazy. ... How do you not know where your child is? How do you not have them for four months?"
"Ever since she's been involved in this doomsday cult, that is not the same Lori that we knew for 13 years," Woodcock said. "And the last year has just been not understandable. We just don't understand how any mother can walk away from her children for months now ..., so I don't know who that person is anymore."
Photo: National Center for Missing and Exploited Children