Lady Antebellum Gets Romantic Ahead Of Valentine's Day
By Lauryn Snapp
February 6, 2020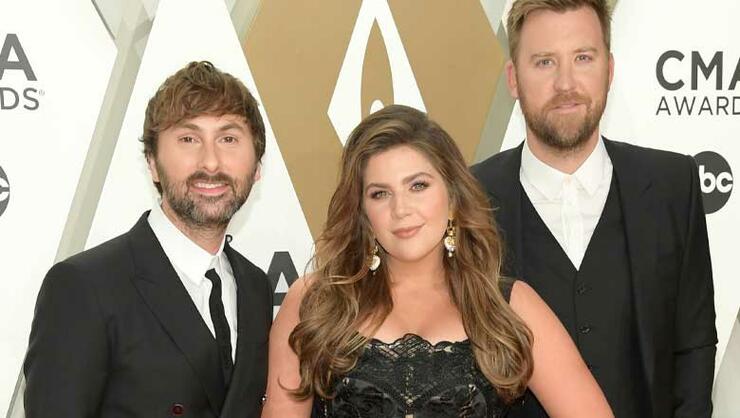 Valentine's Day is rounding the corner. How will Lady Antebellum be spending the big day? The trio joined Cody Alan recently to dish up the deets. 
"He writes me notes a lot," says Hillary Scott referring to her very romantic husband, Chris Tyrrell. "He actually got me a Titans sweatshirt and surprised me with it on the bus today with a note. It was so sweet." 
"You don't want to get a note from me. You can't read my handwriting," teased bandmate Dave Haywood before sharing that his Valentine's Day plans might be a little lackluster for the Valentine's Day celebrators. "We downplay Valentine's Day a little bit," Dave shared. But that doesn't mean that Dave and his wife Kelli Cashiola won't share a romantic moment. "We may stay in and cook a meal or something, but every day should be Valentine's Day, Cody." 
Charles Kelley candidly shared as his Valentine's Day plans will include a little action with his wife, Cassie Kelley. "Maybe a little tushy squeeze. A little something that says, "Hey! You are appreciated," laughs Charles. 
RELATED: Cody's Top 10 Valentine's Day Date Ideas.
Do you like stories like these? Bookmark www.CMTCody.com and check back daily for artist news, exclusive interviews, and tips from Cody! 
Photo Credit: Getty Images. 
Chat About Lady Antebellum Gets Romantic Ahead Of Valentine's Day