Selena Gomez Debuts Big, Bold Curls In New Selfies: See Her Hair Now
By Paris Close
February 11, 2020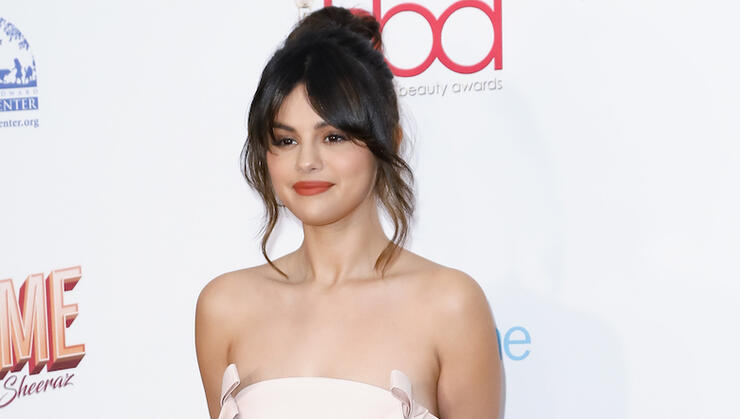 Selena Gomez is rocking a rare new look!
The "Rare" singer went big this week by debuting some bold new curls in selfies shared to Instagram last night (February 10). In the snaps, Gomez strikes a series of sweet poses in a fashionable grey turtleneck sweater while flaunting her glammed up look, which included full flash lashes, gold eye makeup, sparkling triangle-shaped earrings and a pop of nude pink on her lips.
While Gomez's latest look has garnered 5 million double-taps on Instagram, she still isn't much of a fan of the app. In a recent interview with Dazed, the "Lose You to Love Me" musician spoke openly on how IG pressures everyone to look one way.
"If I could find a balanced, happy medium that would be great, but I would be lying if I said that it isn't destroying some of my generation, their identity," she said of Instagram. "It's a huge part of why I named my album Rare – because there's so much pressure to look the same as everyone else. It was scary going back on – the first four days I was like, 'No, there's no way I can do this.' What I do now is to only go on it when I feel like I need to, and then I'll just log off, I won't take time to explore or look at anything else."
With hopes of inspiring others to embrace their rare aesthetic, Gomez is slated to launch a cosmetics line of her own, called Rare Beauty, this summer. "This is something I started working on two years ago," she revealed in the announcement. "I found the right partners and the right team…and it's important to me because I wanted to make a brand where you feel comfortable."
Photo: Getty Images
Chat About Selena Gomez Debuts Big, Bold Curls In New Selfies: See Her Hair Now