She's An American Girl: Trisha Yearwood Through The Years [PICS]
By Lauryn Snapp
March 13, 2020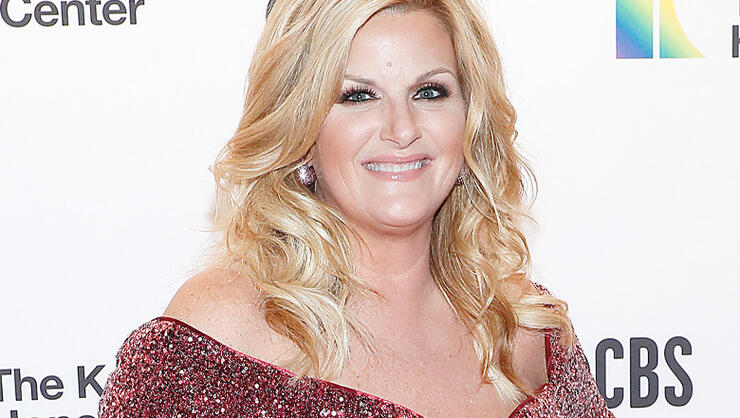 In the 1990's Trisha Yearwood was among a class of powerhouse female voices who rose to fame and took over country radio. She was a household name among country fans, and her soaring vocals would prove to be timeless. On March 12, 1999, Trisha became The Grand Ole Opry's newest member. 
The wife of Garth Brooks has been beloved by fans of everything from country music to down-home cooking. Whether it was her music or muffins that brought you here, everyone loves Trisha. Celebrate her 21st Opry milestone by browsing our gallery below to see why Trisha Yearwood is considered the queen of country music and an all-American girl.
Trisha can also be seen on the stage raising a toast with her newest album, 'Every Girl.' 
In an interview with Cody Alan, Trisha shared, "I'm just happy. I didn't know if it was gonna happen," referring to the release of her album. 
Trisha's sincere joy is easily noted within each track, so what makes this album so special to her? Hint, it's not what you might think.
"There is pressure when you are an artist and especially if you have had success. There's the pressure of the next record being good or radio deciding if they are going to play it and all the things that go into it. After 28 years of doing this and having some time off from making a record and not really knowing what the landscape was going to be, I just took the pressure off of myself. I didn't feel it. So, I got to go in and go "I'm getting to sing," which is what I have wanted to do my whole life. It was almost like going back to the beginning when you made your first album, and you had no idea what was going to happen. It was just fun!"
RELATED: Trisha Yearwood "Can't Handle" When Cher Texts Her.
Photo Credit: Getty Images.
Chat About She's An American Girl: Trisha Yearwood Through The Years [PICS]