J Balvin Drops Vibrant New Album 'Colores'
By James Dinh
March 20, 2020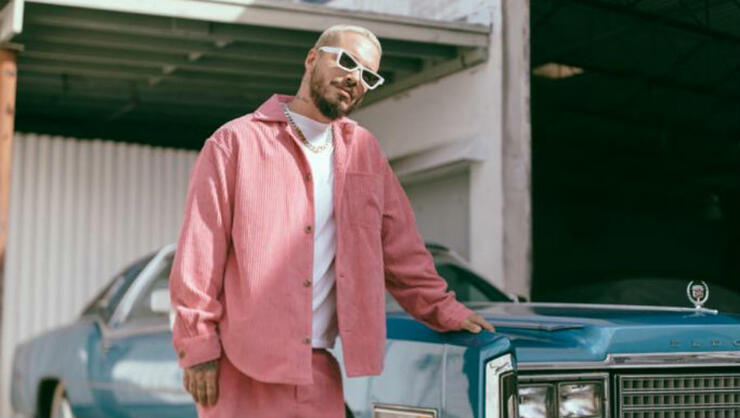 Despite his hesitancy to continue on as scheduled, J Balvin's new album, Colores, is available for all.
On Friday (March 20), the reggaeton superstar dropped his fourth studio album, which sees the titles for each track named after a different color. Accompanied with flashy Colin Tilley-directed music videos with psychedelic imagery from Japanese artist Takashi Murakami, the collection clocks in at just 10 songs, with two collaborations (Sky and Mr. Eazi), but the ambition behind it is crystal clear and effective.
"I wanted to break a little and show more who Balvin is," Balvin recently told Billboard. "This album was finally released because despite the circumstances (coronavirus pandemic) we stopped thinking about competing and selling. The idea is to bring light and happiness to people right now."
Meanwhile, Balvin's upcoming capsule collection with Guess, which was set to coincide with the release, has been postponed for the time being as the company's retail outlets shut down amidst the coronavirus outbreak. Nonetheless, the Colombian chart-topper didn't let the LP drop without an extra push. Hours before the official release, Balvin dropped the music video for Colores' latest single, "Amarillo." Among the previously-released singles include "Blanco," "Morado" and " Rojo."
For more from Balvin and his new album, tune into iHeartRadio stations all weekend to hear him sound off on Colores as part of our First Listen series.
Chat About J Balvin Drops Vibrant New Album 'Colores'