White House, Senate Reach Deal on $2 Trillion Coronavirus Bill
By R.J. Johnson - @rickerthewriter
March 25, 2020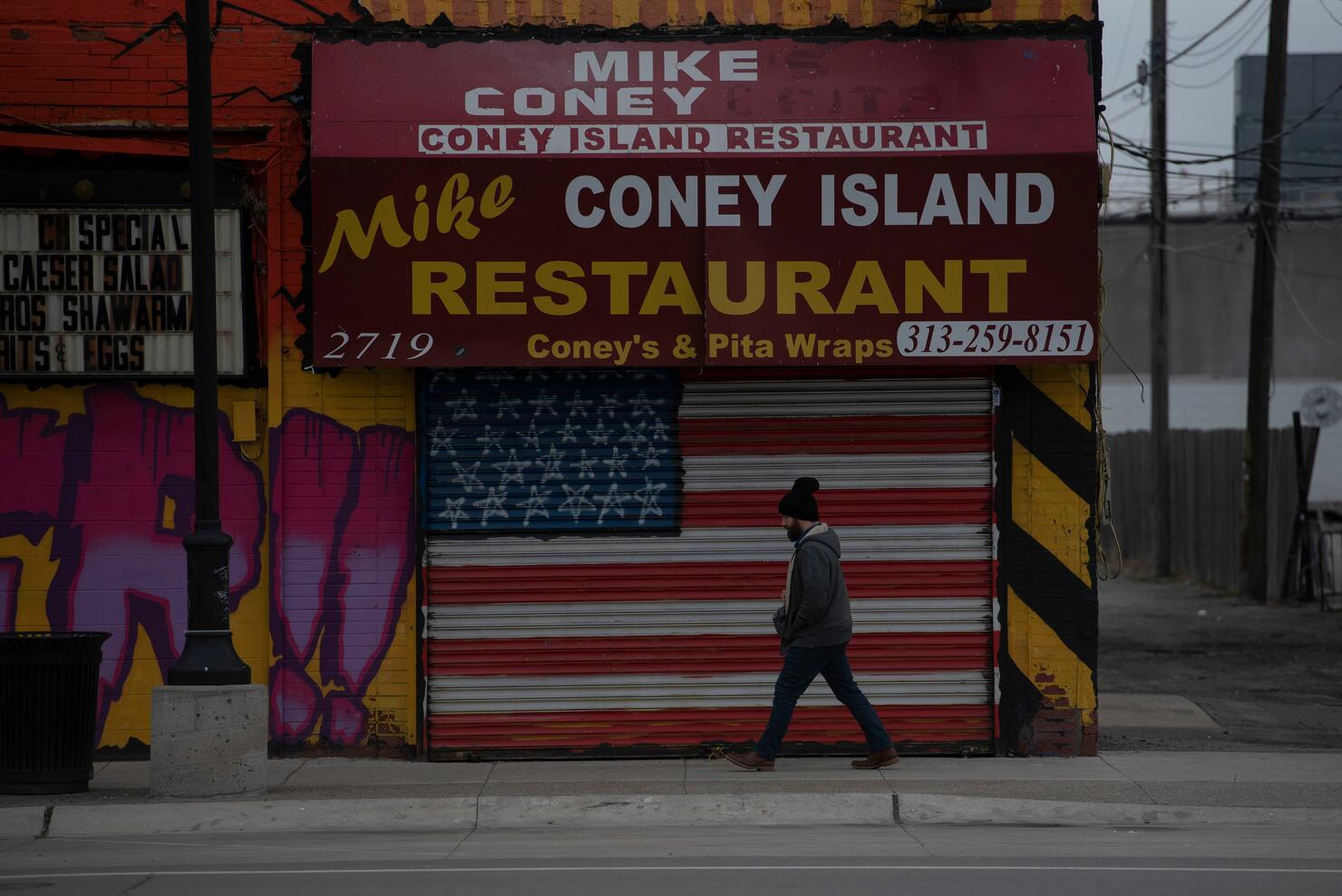 Lawmakers in the Senate announced early Wednesday morning that they'd reached a deal with the White House on a $2 trillion stimulus package aimed at cushioning the economic blow caused by the coronavirus pandemic. President Donald Trump says he hopes to get the country reopened and back to business by April 12, where he'd like to see churches filled with people on Easter Sunday.
The number of infections in the U.S. continued to rise, with at least 55,200 confirmed cases nationwide and more than 800 deaths.
Meanwhile, Prince Charles, the heir to the British throne, was confirmed to have tested positive for coronavirus, as the number of cases in the United Kingdom reached 8,000.
Here is your #COVID19 update for Wednesday, March 25.
White House and Senate Reach Deal on $2 Trillion Stimulus Package
A third round of emergency legislation aimed at dealing with the impact of the coronavirus pandemic, came one step closer to being finalized early Wednesday morning after Senate lawmakers and the White House announced they'd reached a deal on a historic $2 trillion stimulus package.
"At last, we have a deal. After days of intense discussions, the Senate has reached a bipartisan agreement on a historic relief package for this pandemic," Senate Majority Leader Mitch McConnell, (R-Ky.), announced from the Senate floor early Wednesday morning. "In effect, this is a wartime level of investment for our nation."
Senate Minority Leader Chuck Schumer called the bipartisan agreement the "largest rescue package in American history."
"Like all compromises, this bill is far from perfect, but we believe the legislation has been improved significantly to warrant its quick consideration and passage, and because many Democrats and Republicans were willing to do the serious and hard work, the bill is much better off than where it started," Schumer said.
Among the bill's proposals are the proposed direct cash payments to Americans. Under the plan, individuals making up to $75,000 a year would receive checks for $1,200 and couples making up to $150,000 would receive $2,400. Individuals and couples would also be eligible for a $500 credit per child. According to NBC News, the current agreement does not exclude low-income Americans from receiving the full benefit of the payments as was previously discussed.
Amounts sent to individuals and couples would also be scaled down for every dollar that individuals make over $75,000, or $150,000 for couples. Checks would completely phase out for individuals who make more than $99,000 and $198,000 for couples. It'll take time before checks are sent to Americans with the earliest estimates having them begin arriving in mailboxes in May.
About 90% of Americans will be eligible for full or partial payments, according to estimates from the Tax Policy Center.
The bill also includes $350 billion in assistance for small businesses and another $500 billion for corporations, including airlines, which have been hit particularly hard by the coronavirus outbreak.
Another $130 billion was set aside to provide assistance for hospitals and another $150 billion for state and local stimulus funds.
The bill also increases support for Unemployment Insurance over the next four months by increasing payments and extending benefits to workers who would otherwise not qualify, such as furloughed employees, freelancers and gig economy workers.
Businesses owned or controlled by President Donald Trump, Vice President Mike Pence, or members of Congress, would be prohibited from taking advantage of the stimulus package loans offered by the Treasury Department. An oversight board and an inspector general position was also created for the sole purpose of providing oversight on how the money will be distributed.
Senators are due to return at noon ET to vote on the proposed legislation, which McConnell said he expects to pass. The legislation would then head to the House to be approved before President Trump could sign it into law.
Waffle House Closes 365 Restaurants
In yet another signal that COVID-19 isn't going away anytime soon, Waffle House said it is closing 365 locations in multiple states across the country as the coronavirus continues to wreak havoc on American life.
The Georgia-based restaurant chain tweeted a photo showing closures in multiple states, with the majority of closures occurring in Ohio, Indiana and Kentucky.
Last month, Waffle House said it was doing everything it could to keep its restaurants open and nearly 45,000 employees working in the face of the coronavirus pandemic.
"We want to acknowledge the great efforts of our associates, who work hard every shift to create a safe, warm and welcoming dining experience 24 hours daily," it said. "We are working hard to support them as we do our best to manage through this crisis."
Waffle House restaurants are known to rarely close - even in the face of major disasters like hurricanes and tornadoes. The rarity of closures has become something of an unofficial emergency system known as the Waffle House Index, which measures the severity and impact of a major storm on a region. The more Waffle Houses that close, or are only serving cold food, the more devastating the emergency.
L.A. Sheriff Says Gun Stores Aren't Essential Businesses and Should Close
Los Angeles County Sheriff Alex Villanueva said Tuesday that gun stores are not considered an essential business and that they will have to close under recent orders from state and local officials that restrict public gatherings.
In an interview with Fox11 News on Tuesday, Villanueva said said gun shops were not an "essential function."
"I'm a supporter of the Second Amendment, I'm a gun owner myself, but now you have the mixture of people that are not formerly gun owners and you have a lot more people at home," Villanueva said. "And anytime you introduce a firearm in a home, from what I understand from CDC studies, it increases fourfold the chance that someone is gonna get shot."
California Gov. Gavin Newsom issued a sweeping order for residents in the state to remain at home as much as possible, and closed nonessential businesses. The order does not specify gun stores, which Villanueva pointed out that they are not on the list of retail operations considered essential like grocery stores, restaurants and pharmacies.
With more than 2,600 cases statewide, California is third in the nation with the number of confirmed cases. L.A. County, which has more than 10 million residents, has seen long lines at gun stores amid the ongoing pandemic. Gov. Gavin Newsom ordered residents to stay-at-home last week as part of the state's response to the coronavirus outbreak.
If gun shops refuse to close their doors, they could be cited, Villanueva said. The sheriff also noted that 1,300 deputies have been assigned to patrol duties.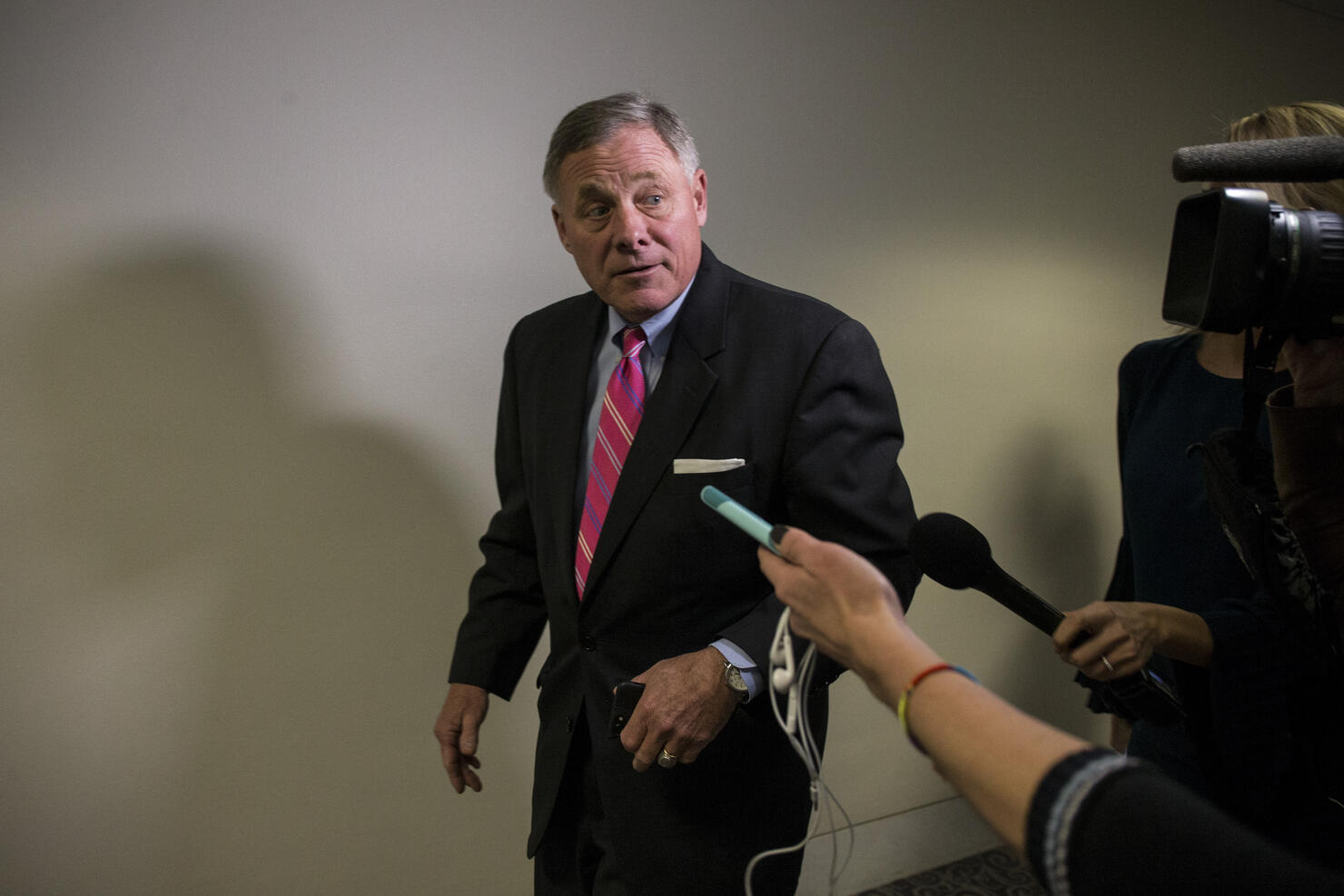 Investor Sues Senator Richard Burr Over Stock Sales Ahead of Coronavirus Pandemic
Senator Richard Burr (R-S.C.) has been sued following a report last week that he sold shares in a hotel company while possessing inside information about the potential impact of the coronavirus in the United States.
According to the lawsuit filed by an investor in Wyndham Hotels and Resorts, Burr allegedly used the private information he recieved as part of his job as the chair of the Senate Intelligence Committee to sell up between $628,000 and $1.72 million worth of stocks.
"Senator Burr owed a duty to Congress, the United States government, and citizens of the United States, including Plaintiff, not to use material nonpublic information that he learned by virtue of his duties as a United States Senator in connection with the sale or purchase of any security," the lawsuit states. "Senator Burr breached that duty by selling stock, including Wyndham stock, based on that material nonpublic information."
According to a report from ProPublica last week, Senator Burr sold off a significant amount of stock shortly before the markets plummeted amid the coronavirus pandemic. At the time, he'd been recieving daily intelligence updates about the coronavirus infection as it spread around the world.
According to records of the transaction from the Securities and Exchange Commission, the sales were made in 33 separate transactions on Feb. 13. Burr sold $150,000 worth of Wyndham Hotels and Resorts stock, and another $100,000 shares of Extended Stay America.
Burr denied any wrongdoing on Friday, saying that he had voluntarily submitted to a Senate Ethics Committee investigation and would let them determine if he'd done anything wrong.
"I relied solely on public news reports to guide my decision regarding the sale of stocks on Feb. 13," Burr said. "Understanding the assumption many could make in hindsight, however, I spoke this morning with the chairman of the Senate Ethics Committee, and asked him to open a complete review of the matter with full transparency."
The law prohibits Senators from using their position and confidential information to inform their trades.
Senator Amy Klobuchar Shares Update on Husband After He Was Hospitalized for COVID-19
In an interview with 'Good Morning America' on Tuesday, Klobuchar said her husband was suffering from a bleeding cough and "dangerously low" oxygen levels.
"Today, he's still on oxygen," said Klobuchar. "The reason he was hospitalized is he had pneumonia, he was coughing up blood and his oxygen levels were dangerously low. So he's been there for a few days now."
Her husband, John Bessler, 52, is an attorney and professor at the University of Baltimore Law School.
Minnesota's senior senator said one of the hardest things about the disease is that you aren't allowed to visit your loved ones.
"A lot of Americans have this and worse going on," she said. "One of the hardest things about this disease is you can't go and visit your loved one … as much as I love being on your show, I would rather be there with him right now. And I can't do that. All you can do is call and email and text and try to reach the caretakers who are taking care of him — I've never even met them — to get updates."
Klobuchar said her husband doesn't have any underlying conditions and is "very healthy."
"We don't know how he got it … no one around us got it, maybe it was just a random thing. He started to feel sick about 12 days ago or so and the minute he started to feel like he had a cold, he sequestered himself, quarantined himself in the apartment — that's all he thought it was (a cold), but to be safe, he did that, and then that's where he stayed until he started coughing up the blood, and then he got the test," Klobuchar said.
It took about five days for her husband to get the results from the test and she explained why she wasn't tested.
""Because the first week, I was in Minnesota and he was here in Washington," Klobuchar said. "And then by the time I came back for votes, he was starting to feel sick, so we stayed in separate places. So by the time we got the test back, the 14 days had gone by."
Doctors told Klobuchar that she wouldn't qualify for a test "no matter what" because she didn't have any symptoms and she hadn't been around her husband for the 14 days.
"So why would I get a test when other people who are sick aren't getting a test. And so that's how I approached it. I thought: 'I'm going to be treated like everyone else.' And I think that's what a lot of people are going to have to do now.
"Of course, everyone would love to get a test, you'd love to know, but you've got to make sure that you're following the rules and I think his story is one of following the rules," she says. "And so as far as we know, he didn't infect anybody else."
Klobuchar said she would continue to work from her office, where she's working with her peers in the senate to pass an economic stimulus package aimed at cushioning the blow from the coronavirus pandemic.
To keep up to date on the latest news about the coronavirus and to understand what you need to stay safe and healthy, check out the Coronavirus: Fact vs Fiction podcast from CNN Chief Medical Correspondent Dr. Sanjay Gupta.