Tattoo Artists Helping Hospitals By Donating Masks, Gloves
By Bill Galluccio
March 31, 2020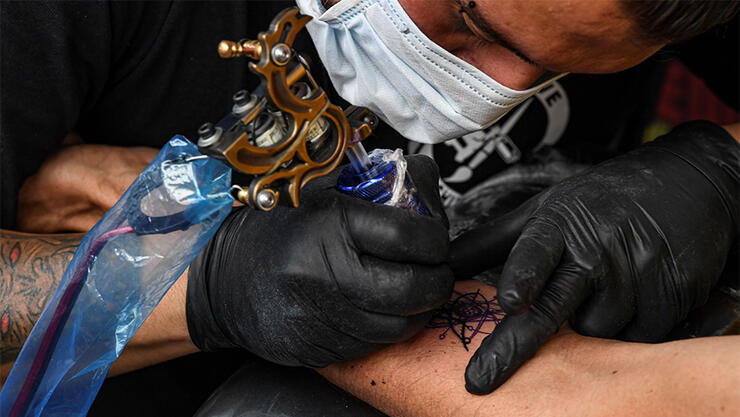 While hospitals around the country are dealing with shortages of personal protective equipment, tattoo parlors have stepped up to fill the shortfall. Many tattoo artists have had to temporarily shut down as government officials have ordered all non-essential businesses to close, leaving them with no use for their supply of masks and latex gloves during the global coronavirus pandemic.
According to Fox News, when Karri Henning, the owner of Cloud 9 Tattoo and Body Piercing in Birmingham, Alabama, learned that nurses at a nearby hospital were being forced to reuse masks, she reached out and offered to donate any supplies she had. Along with gloves and masks, Henning also gave the hospital some isolation gowns she wears while sterilizing her equipment.
Alexis Kaufman, who works as a tattoo artist in Arizona, closed her shop, even though officials have not issued any stay at home orders yet. She said that other tattoo parlors should do that same, so they can preserve the medical supplies for hospitals.
"Tattoo shops use a lot of the same (supplies) as hospitals in order to prevent the spread of infectious disease," she said, according to Arizona Central. "If we maintain working, that's less supplies available to them, and again, we have to do our part."
To keep up to date on the latest news about the coronavirus and to understand what you need to stay safe and healthy, check out the Coronavirus: Fact vs. Fiction podcast from CNN Chief Medical Correspondent Dr. Sanjay Gupta.