Gavin Rossdale Talks Co-Parenting 'Dilemma' With Gwen Stefani Amid COVID-19
By Hayden Brooks
April 13, 2020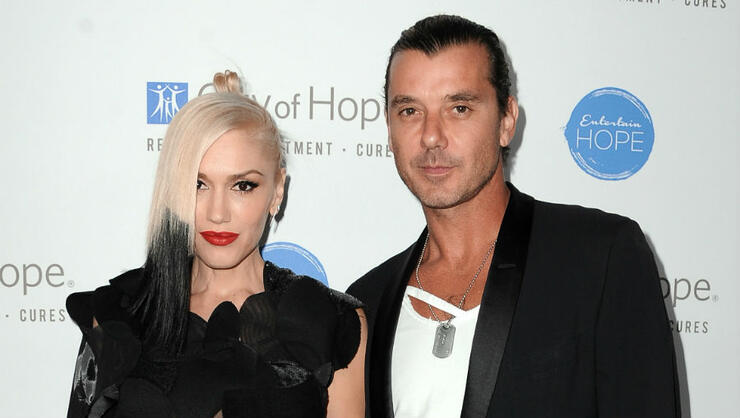 Co-parenting has become challenging for parents everywhere amid the COVID-19 pandemic and Gavin Rossdale was quick to open up about his experience sharing his children with ex-wife Gwen Stefani.
In a recent interview, the Bush singer, 54, discussed how he is navigating time with his children during the outbreak, admitting he usually gets to see sons Kingston, 13, Zuma, 11 and Apollo, 6, "every, like, five days or so" but his custody schedule has shifted to align with the crisis. "I did the first two weeks with them, then they went to Oklahoma," Rossdale said, detailing that they are now with Stefani and her boyfriend, Blake Shelton, on the latter's 10,000-acre ranch.
Gavin went on to confess that the back and forth shuffling has become a "real big dilemma" for those "with split custody" because it makes it more difficult to manage the exposure of coronavirus between parties. "I know who is around me -- no one is," he continued. "And I know who's bringing me the coronavirus -- no one is. But you send your kids out to someone else, and they come back to you, and now you're prone to whoever they're with."
In the meantime, Rossdale said that the family is keeping connected with "a lot of FaceTime," adding that he finds himself in his children's pockets a lot. Rossdale and Stefani split in August 2015 after almost 13 years of marriage.
To keep up to date on the latest news about the coronavirus and to understand what you need to stay safe and healthy, check out the Coronavirus: Fact vs Fiction podcast from CNN Chief Medical Correspondent Dr. Sanjay Gupta.
Chat About Gavin Rossdale Talks Co-Parenting 'Dilemma' With Gwen Stefani Amid COVID-19