Kane Brown's 'Worldwide Beautiful' Advocates For Equality And Peace
By Blake Taylor
June 4, 2020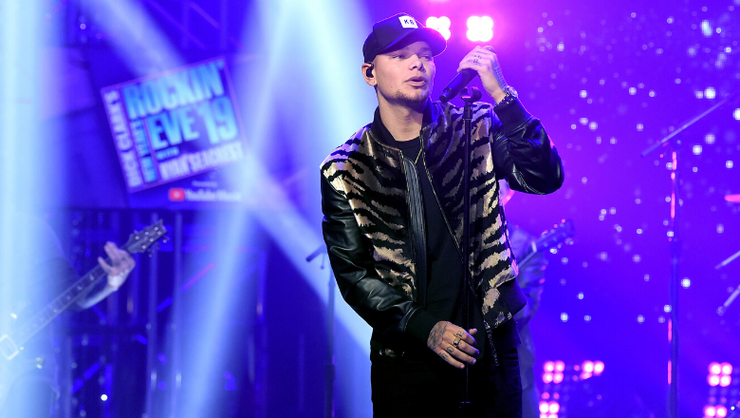 Kane Brown advocated for equality and peace in his new song, "Worldwide Beautiful." The country singer released the track on Thursday morning (June 4) as protests against systemic racism continue around the country.
The song, co-written by Brown alongside Shy Carter, Ryan Hurd and Jordan Schmidt, starts off with a spoken word. "White churches, black churches/ Different people, same hearses," Brown speaks at the start of the track. "It's kinda hard to fight with each other/ Laying down in the ground, six under."
In the chorus he sings, "You're missing every color if you're only seeing black and white / Tell me how you're gonna change your mind if your heart's unmovable. / We ain't that different from each other from one to another / I look around and see worldwide beautiful."
On Instagram, Brown revealed that he's been holding onto the song for a year now and is "hoping it will bring us together during this time." He also shared that proceeds from the song will go to the Boys & Girls Club of America. "I love you guys," he added.
The release of "Worldwide Beautiful" comes as people all over the country continue to protest against racial inequality in America. Earlier this week, Brown spoke out about the movement, emphasizing the importance of unity.
"We will never see peace in this world until we ALL see each other as PEOPLE," his statement says. "We will never understand each other when you have people on 2 different sides. We have to become 1 to be at peace."
The country singer explained in the caption that he's been trying to think of the best way to express his thoughts and feelings on the issue without being "bashed because of the different sides."
He added, "I hate confrontation but this is the truth whether you wanna believe it or not."
Brown continued his message in the comments through conversations with several fans. See the full post below.