New Eagles Concert Film 'Live From the Forum' Debuts Sunday On ESPN
By Andrew Magnotta @AndrewMagnotta
July 2, 2020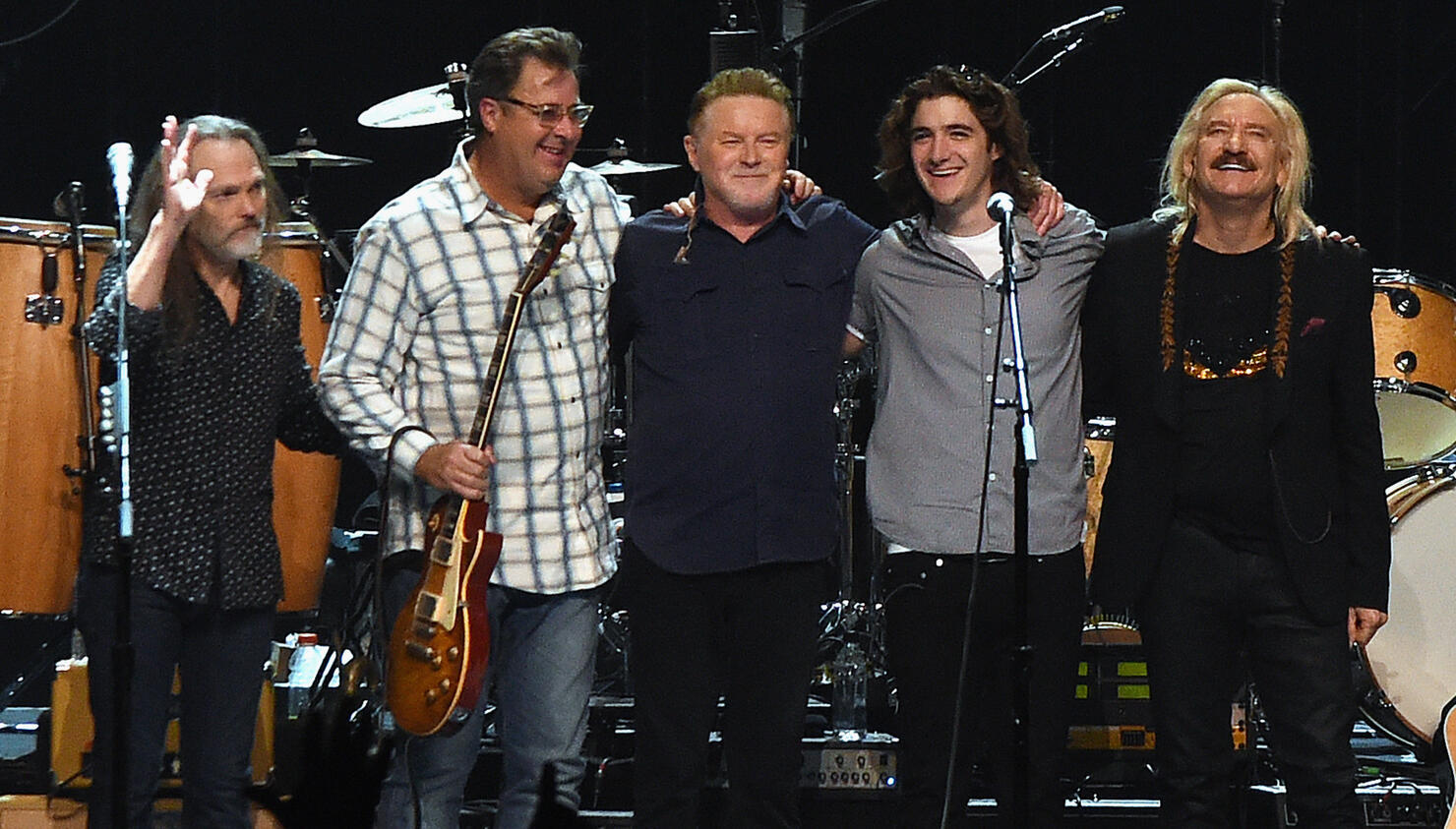 A new Eagles concert film coming to cable this weekend marks the television and recorded debut of the band's current lineup, which was established following the 2016 death of co-founder Glenn Frey.
The iconic band's 26-song set was taken from three September 2018 concerts in Los Angeles.
Live From the Forum MMXVIII will premiere Sunday, July 5, at 8 p.m. on ESPN.
"Sports and music have long been at the top of the list for being able to bring people of all types together. The Eagles have been doing just that for almost half a century," longtime ESPN anchor Chris Berman said in a statement. "We at ESPN are thrilled beyond belief to share this premiere with everyone! What a wonderful way to cap off the holiday weekend!"
The current version of the Eagles features co-founder Don Henley, longtime lead guitarist Joe Walsh and bassist Timothy B. Schmidt, with the additions of Vince Gill and Glenn Frey's son Deacon Frey, who made his debut with the band in 2017.
"Music and sports fans have been shut out from live events for more than three months," added Eagles manager Irving Azoff. "The premiere of Live From the Forum MMXVIII, this July 4th weekend on ESPN, is the Eagles' gift to their fans. We are honored to be part of ESPN's Sunday night programming, the home of such acclaimed shows as 30 for 30 and The Last Dance."
Vinyl, CD, Blu-ray and DVD versions of the show are available now for pre-order and will be released October 16.
Photo: Getty Images