Taylor Swift Drops New Album 'Folklore' & Dreamy 'Cardigan' Music Video
By Nicole Mastrogiannis
July 24, 2020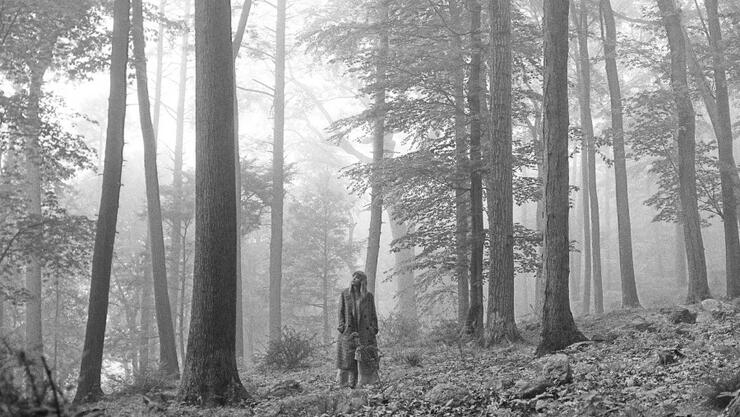 Taylor Swift's surprise album folklore is here!
Folklore is Swift's 8th studio album and follows 2019's Lover. Swift had previously explained in announcing the album that she wrote and recorded it in isolation, and worked with some "musical heroes" of hers, including The National's Aaron Dessner, Bon Iver (who is featured on "exile") and her longtime collaborator and friend Jack Antonoff. Swift's new album features 16 new songs, plus one bonus track on the deluxe editions, including lead single "cardigan."
Taylor told iHeartRadio in a statement of "cardigan" and the meaning behind the track, "This is a song that's about long lost love, and looking back on it, and how special it made you feel, all the good things it made you feel, all the pain that it made you feel. And, the line about feeling like you were an old cardigan under someone's bed, but someone put you on and made you feel like you were their favorite."
"Cardigan" also comes with a dreamy music video that Taylor wrote and directed. And in a post on social media, she explained that "the entire shoot was overseen by a medical inspector, everyone wore masks, stayed away from each other" and added that "I even did my own hair, makeup, and styling."
In the dreamy visual, Taylor is transported through different worlds via her piano, until she is brought back home where she wraps herself up in a cardigan.
Taylor had announced folklore in a series of photos on social media and explained in a lengthy message to fans that she wrote and recorded folklore in isolation and that while normally she "would've overthought" the "perfect time" to the release the album, considering what's going on in the world, it's reminded her that "nothing is guaranteed." She said:
"Most of the things I had planned this summer didn't end up happening, but there is something I hadn't planned on that DID happen. And that thing is my 8th studio album, folklore. Surprise. Tonight at midnight I'll be releasing my entire brand new album of songs I've poured all of my whims, dreams, fears, and musings into. I wrote and recorded this music in isolation but got to collaborate with some musical heroes of mine;@aarondessner (who has co-written or produced 11 of the 16 songs),@boniver (who co-wrote and was kind enough to sing on one with me), William Bowery (who co-wrote two with me) and @jackantonoff (who is basically musical family at this point). Engineered by Laura Sisk and Jon Low, mixed by Serban Ghenea & Jon Low. The album photos were shot by the amazing @bethgarrabrant. Before this year I probably would've overthought when to release this music at the 'perfect' time, but the times we're living in keep reminding me that nothing is guaranteed. My gut is telling me that if you make something you love, you should just put it out into the world. That's the side of uncertainty I can get on board with. Love you guys so much."
folklore Track List:
"the 1"
"cardigan"
"the last great american dynasty"
"exile"(featuring Bon Iver)
"my tears ricochet"
"mirrorball"
"seven"
"august"
"this is me trying"
"illicit affairs"
"invisible string"
"mad woman"
"epiphany"
"betty"
"peace"
"hoax"
"the lakes" (Bonus Track)