Prince Harry Didn't Tell Queen Elizabeth About His Major Netflix Deal
By Emily Lee
September 14, 2020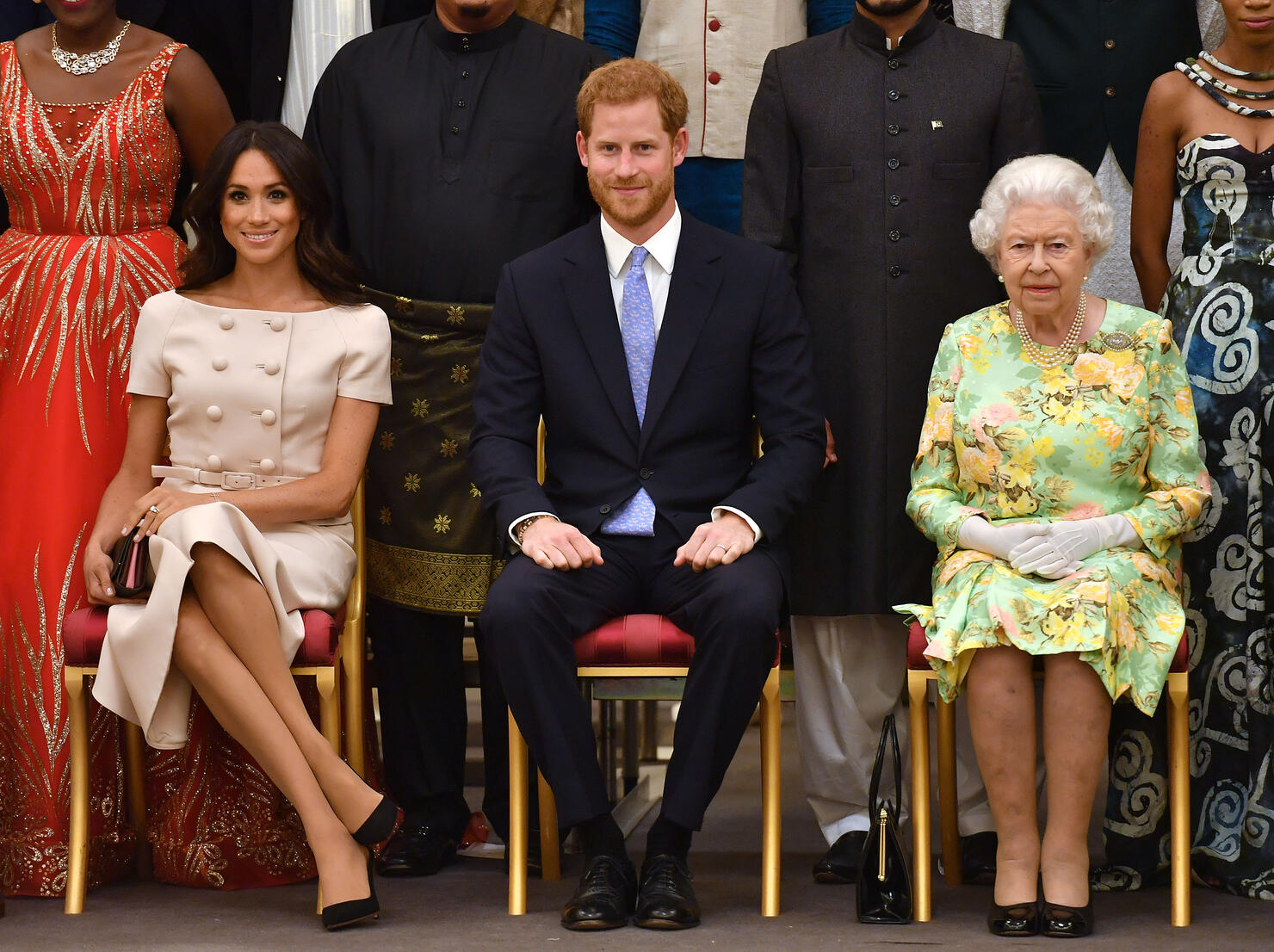 Earlier this month, Prince Harry and Meghan Markle announced they signed a multi-year deal to make TV series, films and children's shows for Netflix. As their first major career move since leaving the Royal Family, the Sussexes will develop their very own production company under the streaming giant's banner.
According to an Us Weekly source, Harry and Meghan had offers from other streaming services before deciding to sign with Netflix. "Quibi had a huge offer out to Meghan Markle that was in the tens of millions," the insider said, but Netflix "swooped in and their production deal is worth over 100 million."
Little else is known about Harry and Meghan's deal at this time—even to those closest to the Sussexes. According to a royal insider, the Duke of Sussex didn't inform Queen Elizabeth about his plans to sign a major production deal with Netflix ahead of time. Her Royal Highness is reportedly a bit wary of her grandson's latest career move, too.
"Harry did not inform the Queen about the Netflix deal," the royal source said. "Her Majesty is all too aware of the pitfalls of when senior royals embark on lucrative projects—Prince Edwards' production flop and some of the deals Sarah Ferguson has signed over the years to name a few. Her view is simple, the Royals are not for sale and danger surrounds high profile roles outside of the institution itself. But knowing her grandson Harry as she does, the Queen will know there would have been little chance of talking Harry and Meghan out of it."
Despite the Queen's trepidation, Harry and Meghan released a statement sharing their excitement for the partnership with Netflix. "Our lives, both independent of each other and as a couple, have allowed us to understand the power of the human spirit, of courage, resilience and the need for connection," the Sussexes said. "Through our work with diverse communities and their environments, to shining a light on people and causes around the world, our focus will be on creating content that informs but also gives hope. As new parents, making inspirational family programming is also important to us, as is powerful storytelling through a truthful and relatable lens."
Photo: Getty