DeWine: Trump Did A 'Great Job' In Debate Against Biden In Cleveland
By Kelly Fisher
September 30, 2020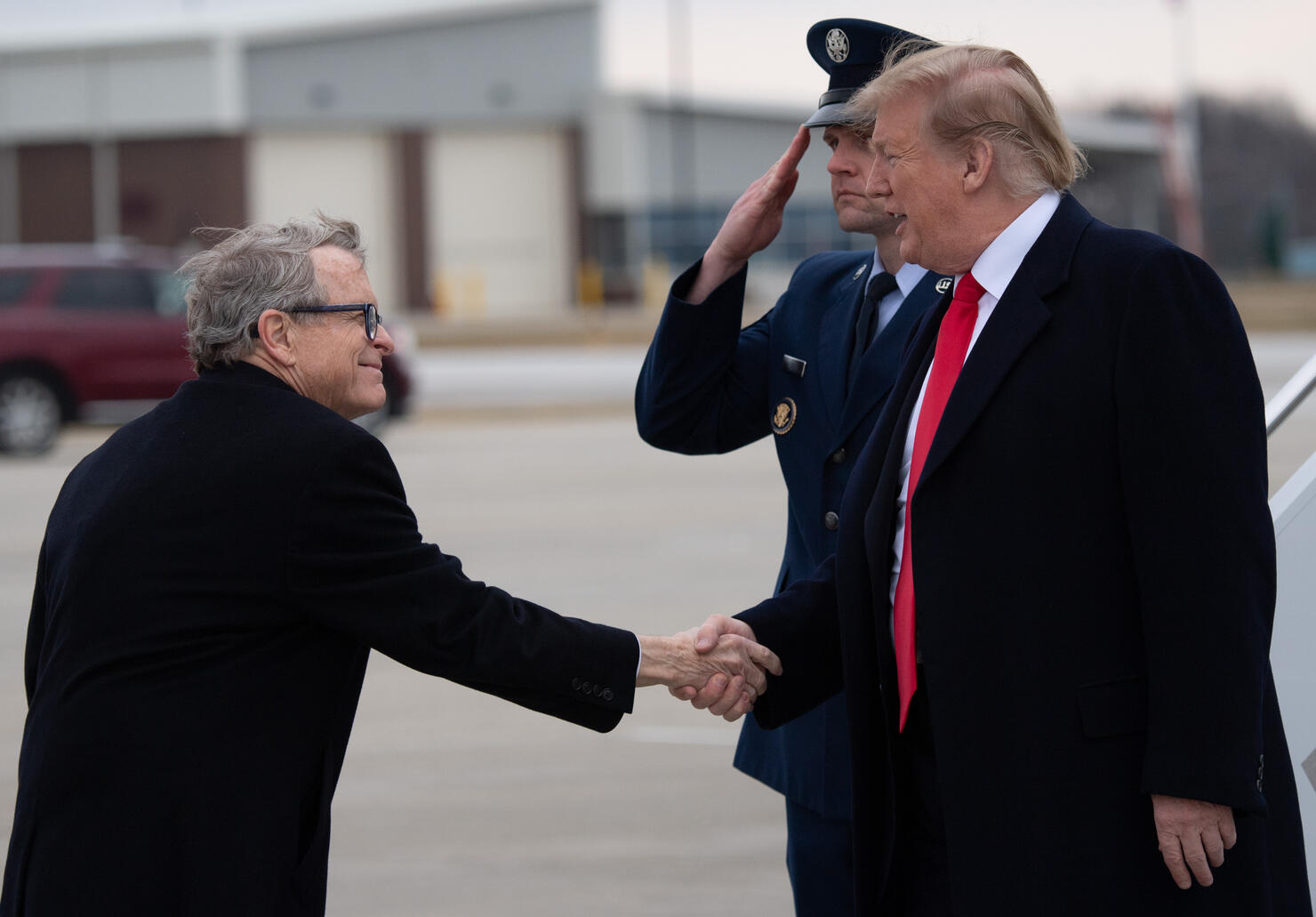 Ohio Gov. Mike DeWine said President Donald Trump did a "great job" during the first debate against Democratic opponent Joe Biden in Cleveland on Tuesday (September 29).
During a press briefing earlier that day, he predicted Trump would win Ohio in the November election, as he did in 2016.
"I never bought into this argument that Ohio's become a Republican state," DeWine said during the press briefing. "I mean, Ohio's a swing state. The president won last time by nine points, I think, and that was a big, big, surprise. I think he's going to win this time in Ohio. I think it will be close, but I think he will win. But sure, we'll see. Ohio is certainly in play, but I think the president will carry Ohio.
In a tweet from his personal account Tuesday night, DeWine praised Trump and congratulated Case Western Reserve University and the Cleveland Clinic "on hosting on a great debate."
Many considered the debate "testy," and a "chaotic 90 minutes" as both candidates repeatedly interrupted and jabbed at one another as moderator Chris Wallace aimed to veer the two back to the questions.
Although the debate had its heated moments, police said citizen demonstrators outside remained "mostly lawful and peaceful." Authorities arrested four, though it wasn't immediately clear what they were charged with.
Officials took precautions in case of protests, including enacting barricades and calling in the Ohio National Guard.
Photo: Getty Images