Max Ehrich Claims Demi Lovato Used Him For Publicity In Emotional Video
By Paris Close
October 2, 2020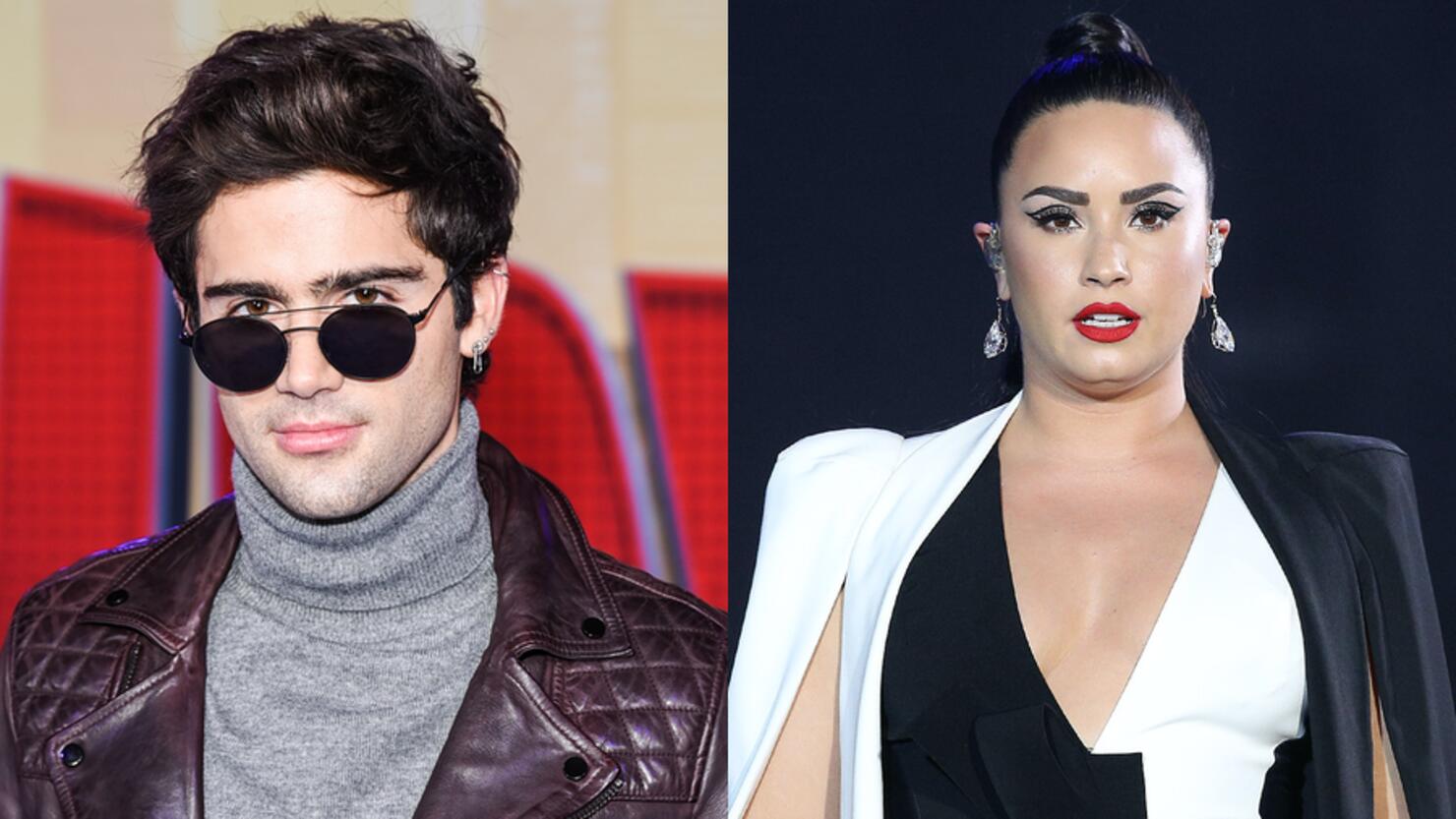 Demi Lovato's ex-fiancé Max Ehrich made some interesting claims about her.
By now you've probably heard that the couple's short-lived engagement was called off a few weeks ago. Multiple news outlets reported the sudden breakup had been "a tough decision" for Lovato, who allegedly began to lose trust in the 29-year-old while he was filming a movie in Atlanta.
While Ehrich claimed he was never given the heads-up about their split until it made headlines, insiders close to the situation argued the contrary and said he's been in denial about their broken-off engagement.
Days after attempting to explain his side of the story in a series of Instagram Stories, the Young and the Restless star accused Lovato of using him for "a calculated PR stunt" during an emotional Instagram Live last night (October 1).
"It's just the craziest thing. This is the most bizarre experience that I hope no one ever has to experience, ever. Because no person deserves to feel this way," Ehrich said of their breakup.
Referencing Ariana Grande and Pete Davidson's similarly messy 2018 breakup, he added: "Pete Davidson didn't deserve to feel this way. … Open your eyes. Calculated PR stunt, but my team is going to hate me for saying any of this."
"I was in love," Ehrich admitted, becoming emotional. "The whole world should f–king know it. I thought I found the real deal, now I found out that I was used."
Lovato, who has yet to respond to any of her ex's claims since they split, released an empowering new song this week called "Still Have Me." Many fans speculated the track is about Ehrich, who addressed that rumor in his Instagram Live.
"I hope the song is number one because you know what, if that's what someone wants in the material world, here you go, you have it," he continued. "I hope this makes you happy. Enjoy. You just lost someone who loved you fully, completely, infinitely, for everything."
See the clips below.
not max ehrich trying to emotionally blackmail demi lovato into thinking she ruined his life and almost like a goodbye video??? THIS MAN IS SICK pic.twitter.com/N3r3RwDP8c

— ˗ˏˋ 𝖛𝖆𝖓𝖎𝖘𝖍 (𝙨𝙥𝙤𝙤𝙠𝙮 𝙨𝙯𝙣) ˎˊ˗ (@breathinlovatic) October 2, 2020