Florida Georgia Line And Nelly Reunite For New Song, 'Lil Bit'
By Blake Taylor
October 23, 2020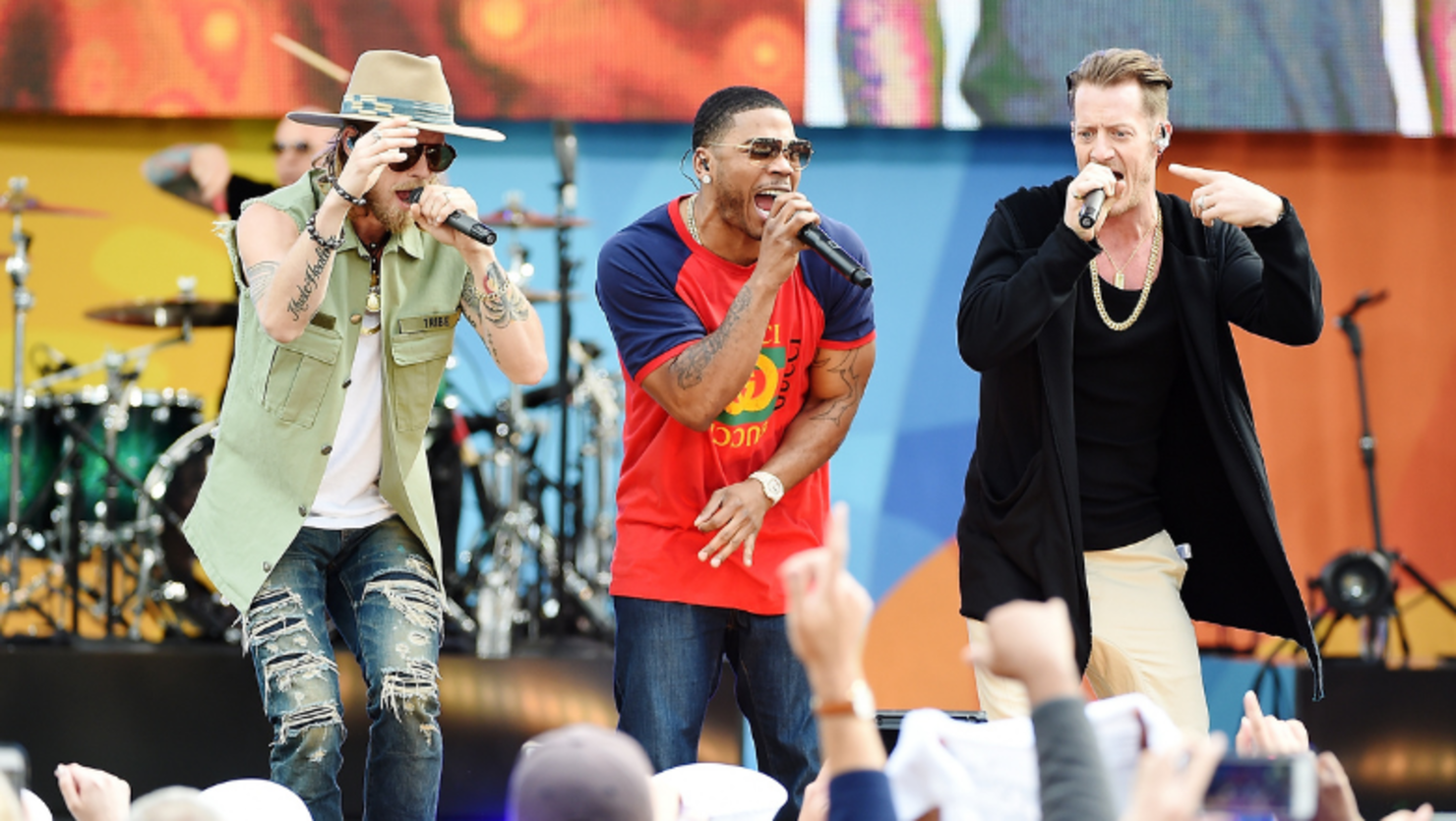 Florida Georgia Line and Nelly have teamed up once again, releasing their new collaboration, "Lil Bit" on Friday (October 23). The country and rap mix, written by FGL's Tyler Hubbard, Blake Redferrin and Jordan Schmidt, comes seven years after the artists teamed up for 2013's "Cruise" remix.
"And she said, 'Take me to the country/ Show me where you from'/ I said, 'Shawty, you gon' love me/ And we gon' have some fun'/ I bring out my big wheel/ And you can climb on up/ Girl, I think you a big deal/ Now show your boy some love/ Huh, just a lil' bit," they sing together.
"Excited for the world to hear this song we did with our brother [Nelly]," Hubbard wrote on Instagram following the song release. "We love ya bro. Y'all turn this one up just a #lilbit."
"Lil Bit" is the first single from Nelly's upcoming EP Heartland. The rapper recently opened up to Entertainment Tonight, explaining how country has influenced the album. "Basically, it's not a country album, but it's country-influenced. I've had a lot of great success in all formats of music, and country's been one that has accepted me and shown me a lot of love," he said in the interview last month.
"Whether it's been my song ['Over and Over'] with Tim McGraw back in '04, or my song with Florida Georgia Line 'Cruise' that did unbelievable," Nelly said. "So here I get a chance to maybe tap a little bit more into that sound but bring my own Nelly flavor with this EP."
Hear the new collaboration, "Lil Bit" in the video below!