Christina Perri's Daughter 'Born Silent': 'We Lost Our Baby Girl'
By Hayden Brooks
November 25, 2020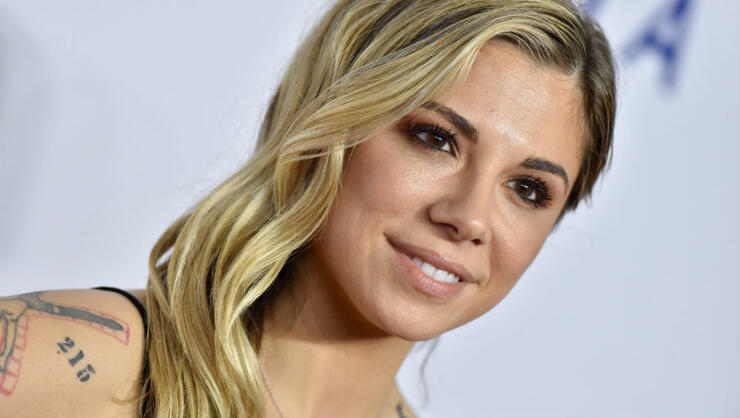 Christina Perri lost her expectant baby girl who was "born silent after fighting" during her third trimester.
On Tuesday (November 24), Perri, 34, and her husband Paul Costabile, shared the heartbreaking news via social media. "Last night we lost our baby girl. she was born silent after fighting so hard to make it to our world," the singer captioned a photo of the newborn's small hand. "She is at peace now & will live forever in our hearts."
Prior to the premature birth, Perri had revealed that her pregnancy complications with her second child had seemingly stabilized, despite being monitored every other day. "As of now baby is not in any distress. I'm working hard on surrendering and accepting everything I can't control & just putting all my trust in my DRs," she wrote in an update. "Thank you again for those reaching out about newborn surgery & NICU stays. I am so thankful we don't have to go through any of this alone."
Perri and Costabile were warned ahead of time that the newborn would have to undergo surgery immediately after being born. "There's a lot more that we have to be cautious of. Baby could come at any moment," she told her followers. "Basically there's a complication with the baby's intestines. The baby right now is scheduled to have an operation when they arrive. We'll spend some time in the hospital."
The couple, who share a 2-year-old daughter, Carmella, also lost another baby at the top of the year. "Today I had a miscarriage. Baby was 11 weeks old. We are shocked & completely heartbroken," Perri wrote of her January miscarriage. "We were only 1 week away from sharing the news so I feel like it's also important to share this news too. I want to continue to help change the story & stigma around miscarriage, secrecy and shame."
last night we lost our baby girl. she was born silent after fighting so hard to make it to our world. she is at peace now & will live forever in our hearts🤍 pic.twitter.com/z6BcEE0uQS

— christina perri (@christinaperri) November 25, 2020