Michael Bublé Reacts To Billie Eilish Revealing He Inspired 'My Future'
By Eliot Hill
December 17, 2020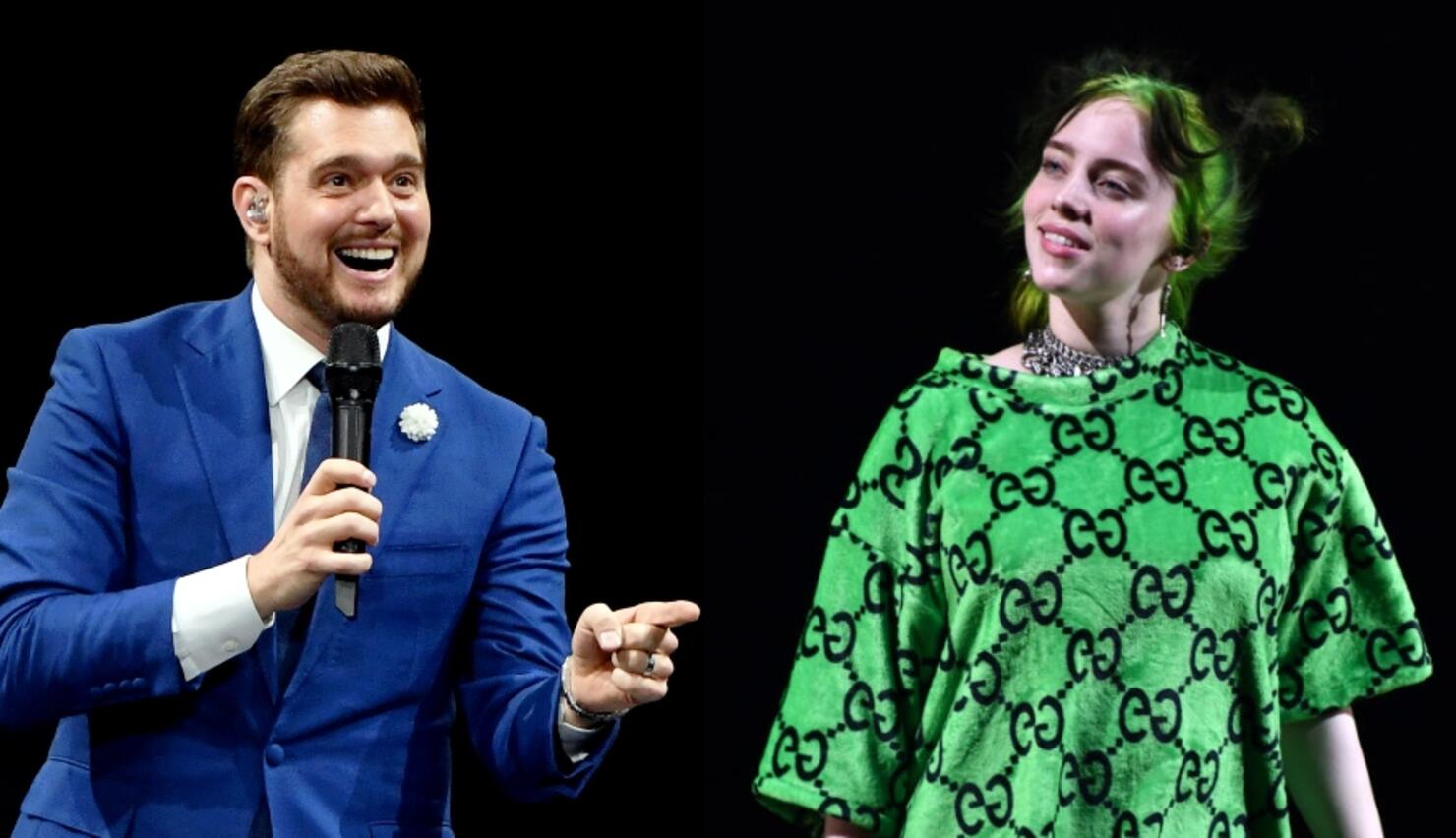 Billie Eilish has talked at great lengths about her musical inspirations including Justin Bieber, Tyler, The Creator, and Avril Lavinge. But there is one more singer who was an influence on her and he may surprise you: Michael Bublé.
In a new interview with a UK radio station, the 18-year-old revealed that Bublé's "Just Haven't Met You Yet" subconsciously inspired her 2020 hit, "my future."
"The idea came subconsciously from a video that I found of myself from when I was, I think, 13 or 14," she said. "When I was that age, I used to listen to it night and day just because it made me hopeful. I was also really depressed at the time and sad all the time, and that song made me excited for the future."
Eilish went on to explain that a friend had mentioned she may have loved the song because "It almost looks like you're talking about your future self" and it made the chart-topper look back at her own song. 
"I didn't even think about that until after I had written the chorus, but I knew that it was subconscious. I was totally thinking about that. It was so exactly what I was feeling and thinking and wanted to convey and wanted to say and wanted to be heard," she said.
The Canadian singer had heard what Eilish said about his song and even replied on Twitter to her saying her music also inspired him.
"Music is a great healer and writing really helped me during some tough times. Your music inspires me and I am so touched that mine has done the same for you," he wrote.