Bill Belichick Rejects Donald Trump's Presidential Medal Of Freedom
By Jason Hall
January 12, 2021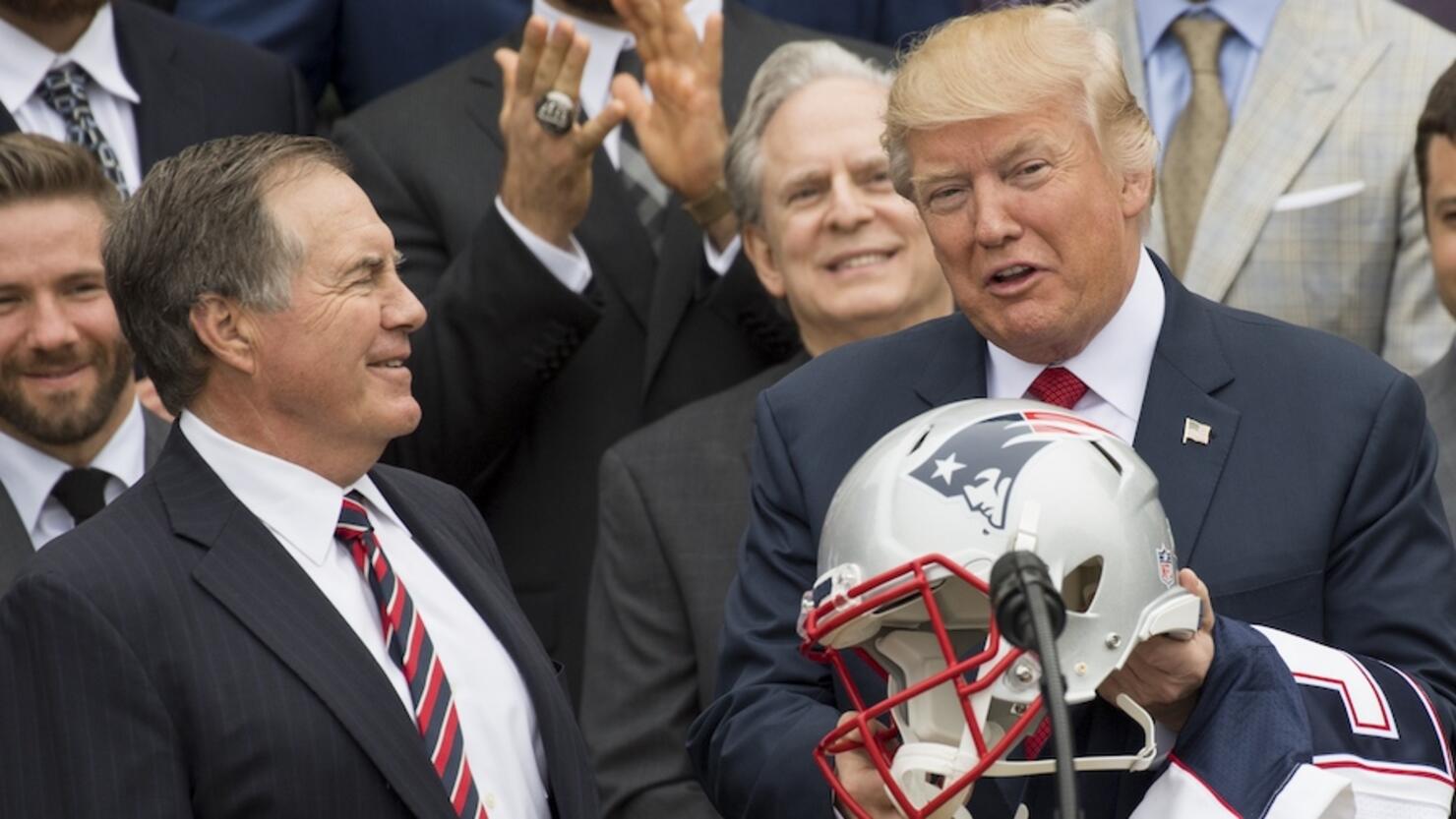 New England Patriots coach Bill Belichick will not be accepting the Presidential Medal of Freedom from Donald Trump this week.
Belichick released a statement Monday (January 11) evening in which he rejected President Trump's offer after it was reported that the coach was expected to be presented the medal later this week.
The six-time Super Bowl champion credited past discussions with players related to social justice issues and "remaining true to the people, team and country I love" outweighing "the benefits of an individual award."
"Above all, I am an American citizen with great reverence for our nation's values, freedom and democracy," Belichick said in the statement obtained by Sports Illustrated. "I know I also represent my family and the New England Patriots team. One of the most rewarding things in my professional career took place in 2020 when, through the great leadership within our team, conversations about social justice, equality and human rights moved to the forefront and became actions.
"Continuing those efforts while remaining true to the people, team and country I love outweigh the benefits of any individual award."
The reported ceremony would have take place eight days after President Trump's supporters participated in riots at the United States Capitol building, which forced legislators to evacuate the House and Senate chambers on Wednesday (January 6), and six days prior to Trump leaving office.
Protesters stormed the United States Capitol amid the vote to certify President-elect Joe Biden's victory in the 2020 presidential election on Wednesday (January 6), forcing elected officials to evacuate the House and Senate chambers before later continuing session in the evening.
An announcement was made inside the Capitol ordering lawmakers to evacuate due to "an external security threat" as dozens of protesters forced their way inside the building, the Associated Press reports.
Both chambers were sent into recess and later resumed at around 8:00 p.m. EST to confirm the nomination of President-elect Biden and Vice President-elect Kamala Harris.